Collector Car Corner: 'First and Last' Plymouth Roadrunners differed greatly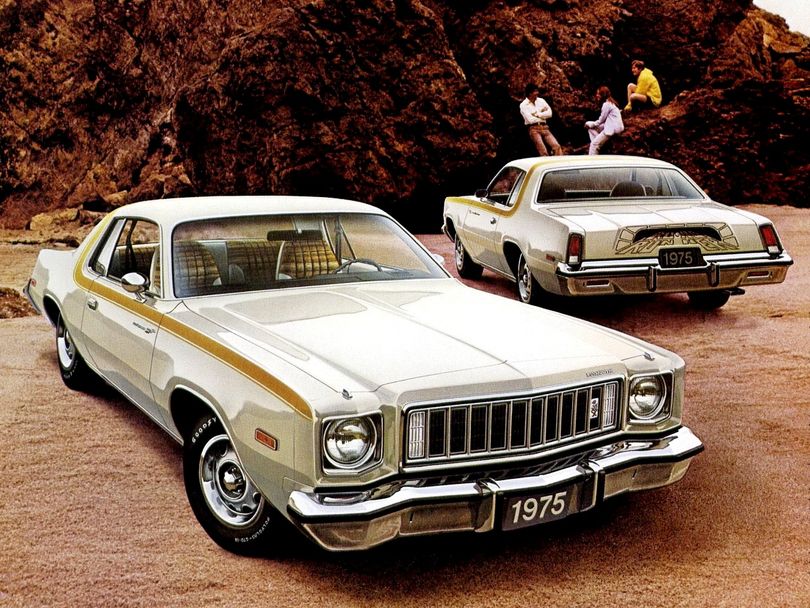 When talking Plymouth Roadrunners, and the car's colorful history, the differences between the first Roadrunners in 1968 and the final effort in 1975 are huge.
Jim Shelhamer of Mifflinville, Pa., is a proud owner of one of the first year edition Roadrunners, which appeared in 1968. His is an all-original 426 Hemi powered version that has been featured in numerous national publications and also recently on Moparmax.com, the latter a popular internet stop for MOPAR enthusiasts.
The "last" of the Roadrunners appeared in 1975. It was the very last Roadrunner produced with a vehicle identification number (VIN) that included the "RR" identification nomenclature.
First, a little Roadrunner history and then Jim Shelhamer's unique story of how he ended up with his dream car.
Chrysler paid Warner Brothers $50,000 for the naming rights of its famous ultra-fast cartoon Roadrunner, with predator Coyote also coming in the agreement. Plymouth then utilized powerful V8 engines and Roadrunner decals added to stripped down Satellites, and the Roadrunner was born. Plymouth hoped a sub $3,000 muscle car would increase sales and combat the GM, Ford and AMC muscle car offerings.
The initial '68 Roadrunners featured the famous "beep-beep" horn, rubber floor mats, a bench seat, non-roll down rear windows that flip opened sideways and a buyer's choice of either a 727 Torqueflite automatic or a 4-speed manual. Following corporate guidance on price, the 1968 Roadrunner 383-inch, 335- horse performance V8 came in at a base of about $2,900. There was one engine option, known as the "Elephant" and for just $714 more, you received a 425-horse 426 Hemi, the all-out king of muscle car engines.
As for showroom activity, Plymouth hoped to sell 2,500 Roadrunners in 1968. By year's end nearly 45,000 Roadrunners were sold, making it one of the most successful muscle car introductions of all time.
As for Jim Shelhamer and his '68 Roadrunner Hemi, what's most interesting was his persistence in tracking down his dream car. It started when he was serving with the Navy and stationed at the Willow Grove Naval Station in Montgomery County, Pa.. Seeing the Hemi Roadrunner advertised in the June 1975 edition of Road & Track magazine, he immediately contacted the owner about his interest. He scraped together every dollar he had and quickly drove to East Lansing, MI., where the car was. The owner was a college student who had purchased the car new and wanted $3,150 firm. He was selling the Hemi Roadrunner to purchase a 1968 Super Stock 426 Hemi code Dodge Dart, today one of the rarest of MOPARS.
Jim, meanwhile, had gathered just $2,800, and gave the owner a $500 down payment. He returned to Pennsylvania and borrowed the additional $350 from friends. With money in hand, Jim then rented a big U Haul truck, drove back to Michigan and arranged with a local tractor dealer to use his loading dock for his prized possession. The tractor dealer only charged Jim $5.00, so all was well.
When Shelhamer arrived back at Willow Grove, he unloaded the car in a "unique" way as no loading/unloading docks were available. Jim quickly found a dirt bank along one of the roads near Quakertown, backed the U Haul truck into position and safely unloaded. His prized '68 Hemi Roadrunner was home safe and sound.
As for overall condition, Jim informed us that all he did was adjust the valve lifters and buy a set of new tires. From that day, the car has been a reliable, fun car to drive and always receives the "thumbs-up" from countless onlookers everywhere. Considering the '68 Hemi's current all-original, pristine condition book values that go over $100,000, I'd say he made quite a nice investment!
As for the very last year of the Plymouth Roadrunners with the RR VIN numbers, they appeared in 1975 well after the high performance era ceased to exist. Although a good looking car, the '75 Roadrunner came powered by a 360-V8 small block engine with all of the mandated smog and air pump equipment.
Although Plymouth utilized the Roadrunner logo on the smaller Plymouth Volare line from 1976-1980, it was a trim package only and a far cry from the "real" Roadrunners that graced our nation's boulevards and drag strips during its eight year reign as one of the most successful muscle cars ever built.
---
---