Gas-powered or hybrid, Honda Accord tops the family sedan pack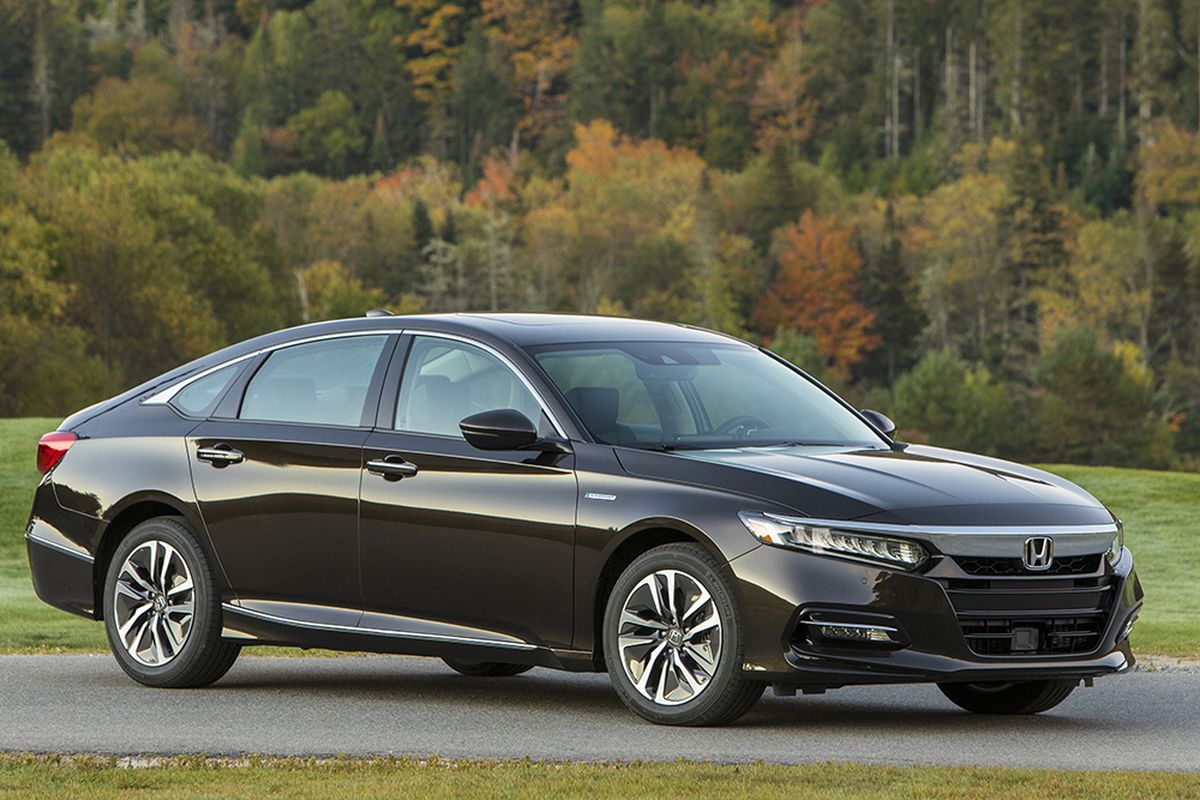 For some automakers, the rise of the crossover has meant the death of sedans. Most notably, Ford and Fiat Chrysler have signaled their plans to slash their sedan lineups.
It's a different story at Honda. As sedan sales slump elsewhere, its two mainline sedans — the compact Civic and midsize Accord — regularly rack up big sales.
Honda has also invested heavily in its other sedans. Its four-door Clarity family and the Insight hybrid are key to the company's aggressive long-term electrification strategy.
This year, Honda turns its attention to the all-new, 10th-generation 2018 Accord.
Feels and drives like a larger car
The Accord ($23,750) is the segment's most engaging entry, and one of its safest. Honda advances both virtues this year with a lighter and more rigid unibody. A redesigned suspension improves handling precision, ride quality and cabin quietness.
At speed, the new platform produces high levels of stability and control. The Accord feels and drives like a larger car.
Accord is powered by a pair of turbocharged four-cylinder engines or by its unique two-motor hybrid system.
Smaller but roomier — and quieter
Accord's exterior dimensions shrink a bit, but its cabin is larger, quieter and more sophisticated. Its redesigned infotainment system is easier to use and its safety and driver-assist offerings are more expansive.
Overall length and height shrink a bit, but the new Accord is wider and its wheelbase is longer. Rear-seat legroom grows 2 inches, making Accord the most accommodating midsize sedan.
Its 17-cubic-foot trunk is the segment's largest. In the hybrid, Honda shrinks the battery-pack by 30 percent this year and moves to a new location under the rear seats, leaving the trunk undisturbed.
Bonus: With the batteries lodged below them, the rear-seat bottom cushions are elevated, boosting passenger comfort.
Dynamic new contours
Honda underscores Accord's wider and stance with a full exterior design. Its sweeping, coupe-like greenhouse moves rearward on the body, lending Accord a sportier, more dynamic look. There's a new front fascia, shorter overhangs and a long, low hood.
The Accord's powertrain lineup is more frugal — and more responsive — than any before it.
The base engine is a 192-hp turbocharged 1.5-liter four-cylinder engine, which is paired with a six-speed manual transmission on all but the LX ($23,750) and EX ($27,740) trims. Those trims run Honda's well-calibrated continuously variable transmission (CVT) exclusively.
A 252-hp turbocharged 2.0-liter four is available with either the manual gearbox or a 10-speed automatic. The six-speed manual is less efficient than the other transmissions but gives enthusiasts the human/machine connection they crave.
It's the only stick available in the family sedan segment.
Convincing acceleration from hybrid
Both of the fours are said to be smooth and quiet, with little turbo-lag. The 10-speed gearbox makes smooth shifts and is decisive in low-speed conditions, where other gearboxes can stumble.
The 2.0-liter turbo with the 10-speed automatic runs the 0-60 sprint in just 5.5 seconds and the 1.5T is nearly as quick.
The hybrid system produces a total combined 212-horsepower and acceleration is instantaneous and convincing — no problem with freeway merging or two-lane passing. The system can get busy (i.e., noisy and uneven) on uphill stretches, but my drive routes often take me up the South Hill and the system never seemed annoying or inadequate.
An adjustable regenerative-braking system slows the hybrid, while turning friction-caused heat into electricity.
Calm, settled and lively
The hybrid duplicates the gas-powered cars' calm and settled ride and lively handling. In city driving, where electric power dominates, the cabin grows preternaturally tranquil.
Honda offers a budget-sensitive hybrid at $25,100, some $4,000 less than last year's entry-level hybrid. It's equipped with keyless entry, remote start, dual-zone automatic climate control and LED low-beam headlights. Seventeen-inch aluminum wheels are standard, as is the Honda Sensing automated safety and driver-assist suite.
Higher trims fetch features like heated seats, Android Auto and Apple CarPlay, leather upholstery and a head-up display. Our Touring tester ($34,710) included as standard all those, plus navigation, a premium, 10-speaker sound system, sunroof and blind-spot monitoring.
Honda has committed itself to the sedan side of its business. Either way, hybrid or gas-powered, the 2018 Accord remains a top family sedan pick.
Questions or comments? Contact Don at don@dadair.com.
2018 Honda Accord Hybrid Touring
Vehicle base price: $25,100
Trim level base price: $34,710
As tested: $35,605 (includes handling and destination)
Options: The Hybrid Touring is fully equipped; our tester included no options.
EPA ratings: 47 combined/47 highway/47 city
Regular unleaded fuel specified
---
---