Toyota Avalon edges ever closer to luxury stature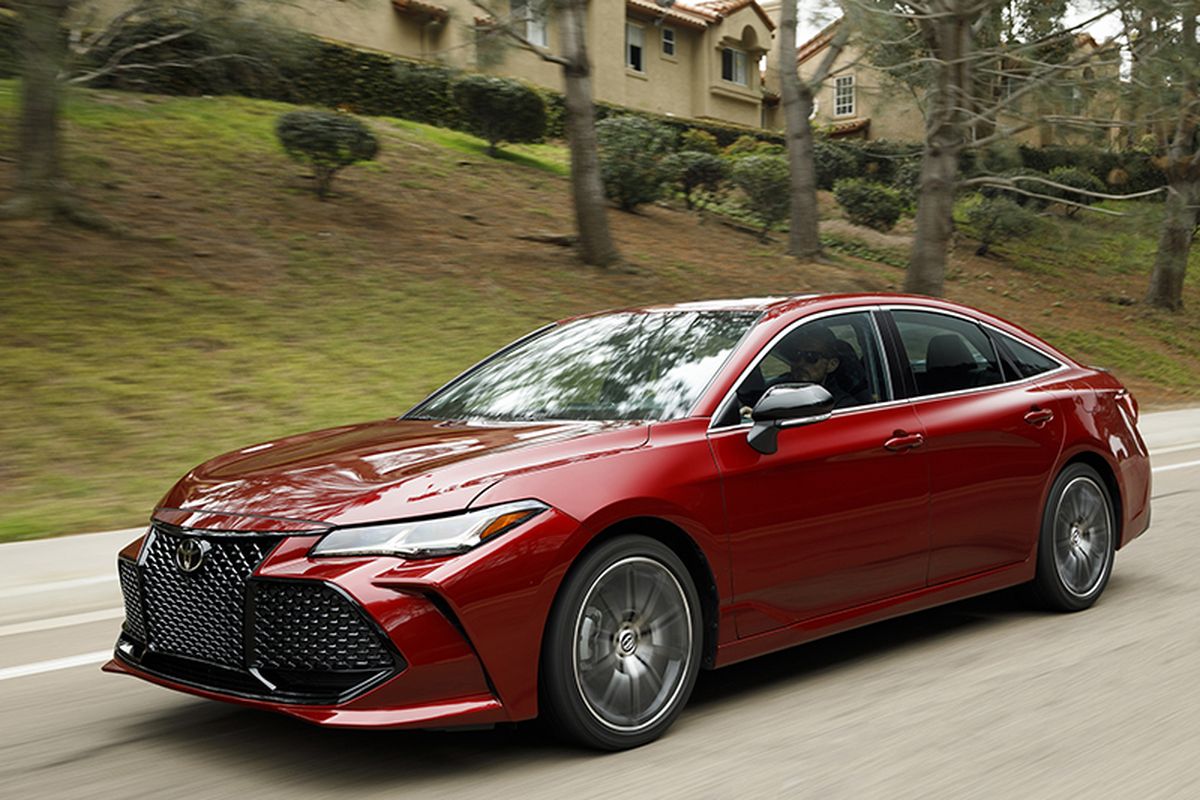 Over the years, Toyota's Avalon has evolved from roomy-and-docile family sedan to a near-luxury piece with athletic overtones.
And when we say, "near-luxury," what we really mean is "so-close-to-luxury-it's-hard-to-tell-the-difference."
The all-new 2019 Avalon ($35,500) finds Toyota's flagship four-door pushing against old boundaries.
Deep sense of comfort, quality
Though classified by the EPA as a midsize car, the Avalon's roomy cabin invites comparison with the large-car segment. Though not officially a luxury sedan, its cabin approaches those of its more costly Lexus-badged cousins for quality, refinement and comfort.
Stitched leather surfaces and wood accents (faux but convincing in lower trims; open-pore in upper) set the mood. Well-cushioned door panels and armrests and the deeply padded dash and leather-wrapped steering wheel deepen the sense of comfort.
Avalon is almost exclusively targeted for U.S. buyers and the seats are designed to accommodate our large frames. Wrapped in leather, they are wide and supportive.
The rear-seating area, already one of the most spacious on the market, adds 2.3 inches of legroom.
Few signs of cost containment
In one of the few signs of cost-containment, plastics share door-panel space with leather padding. The trunk is finished in less-than-premium materials.
Toyota's Entune infotainment system now includes Amazon Alexa connectivity and Apple CarPlay, but remains one of the industry's least graceful systems. Android Auto isn't yet available.
Navigation is available on upper trims; lower trims make do with the smartphone-based Scout GPS Link system.
The cabin soundtrack is provided by a brilliant, 14-speaker, 1200-watt, 7.1-channel surround sound system from JBL.
On the safety side, all Avalons come standard with Toyota's Safety Sense P, a comprehensive suite of safety and driver assist systems.
More than a hint of swagger
In keeping with Toyota's drive for more expressive and dynamic designs, the Avalon's sweeping, coupe-like silhouette exudes more than a hint of swagger. An inch lower than the outgoing model, its wheelbase grows 2 inches and its front and rear overhangs draw in tighter to the wheel openings.
In profile, the Avalon is taut and energetic.
The sloping roofline impacts rear-seat headroom, though only the tallest passengers will be affected.
Powerful and sleekly sculpted LED headlights flank Avalon's outsized grille. Upper trims get adaptive cornering lights that swivel as the Avalon enters a corner. A blessing on dark and poorly lit country backroads.
The grille remains a sore point for some buyers, but it's appropriate given Toyota's efforts to reach a younger audience.
Stronger chassis; redesigned suspension
A rigid new chassis and redesigned suspension allowed designers latitude to provide Avalon with a range of personalities. It is at heart a cush boulevard cruiser, but on all trims thicker stabilizer bars and stiffer spring rates improve handling and reduce unwanted body motions.
The up-level Limited trim ($41,800) carries the least aggressive spring rates, the XSE ($38,000) the firmest. The base XLE splits the difference.
The top-dog Touring ($42,200) debuts a first for Toyota, an adaptive suspension that responds in real time to changing conditions.
In our Touring tester, the suspension performed as advertised. In normal conditions, the ride was composed without being soft or floaty. The impact from potholes and broken pavement was quickly absorbed and body lean in corners was well-controlled. Corner turn-in was sharp and accurate but Avalon is not an aggressive corner-carver.
Powertrains more powerful and efficient
Avalon's engines — V-6 and a hybrid — are more powerful and more efficient than before.
A 301-horsepower (up 33 from last year's 268) V-6 powers all but the Avalon Hybrid. It's mated to an eight-speed automatic transmission that sends the power to the front wheels. The transmission delivers smooth and well-timed shifts.
The Hybrid ($36,500) makes a combined output 215 hp. That's up 15 from last year, but the emphasis here is on efficiency, not performance. The Hybrid earns EPA ratings of 44 combined/43 city/44 city.
With its $1,000 price premium over the base Avalon (25/22/31), the Hybrid won't take long to hit its payback threshold.
The Avalon may not campaign under a luxury banner, but it offers real luxury-level amenities at a non-luxury price. That's a formula value-minded buyers can appreciate.
Questions or comments? Contact Don at don@dadair.com.
2018 Toyota Avalon Touring
Vehicle base price: $35,500
Trim level base price: $42,200
As tested: $44,913
Options included intelligent-clearance sonar parking assist, bird's-eye view camera with perimeter scan and rear cross-traffic alert with automatic braking; Wind Chill Metallic Pearl paint; carpet mat package.
EPA rating: 25 combined/22 city/31 highway.
Regular unleaded fuel specified

---
---