2018 Toyota 4Runner: Old warrior still wins fresh fans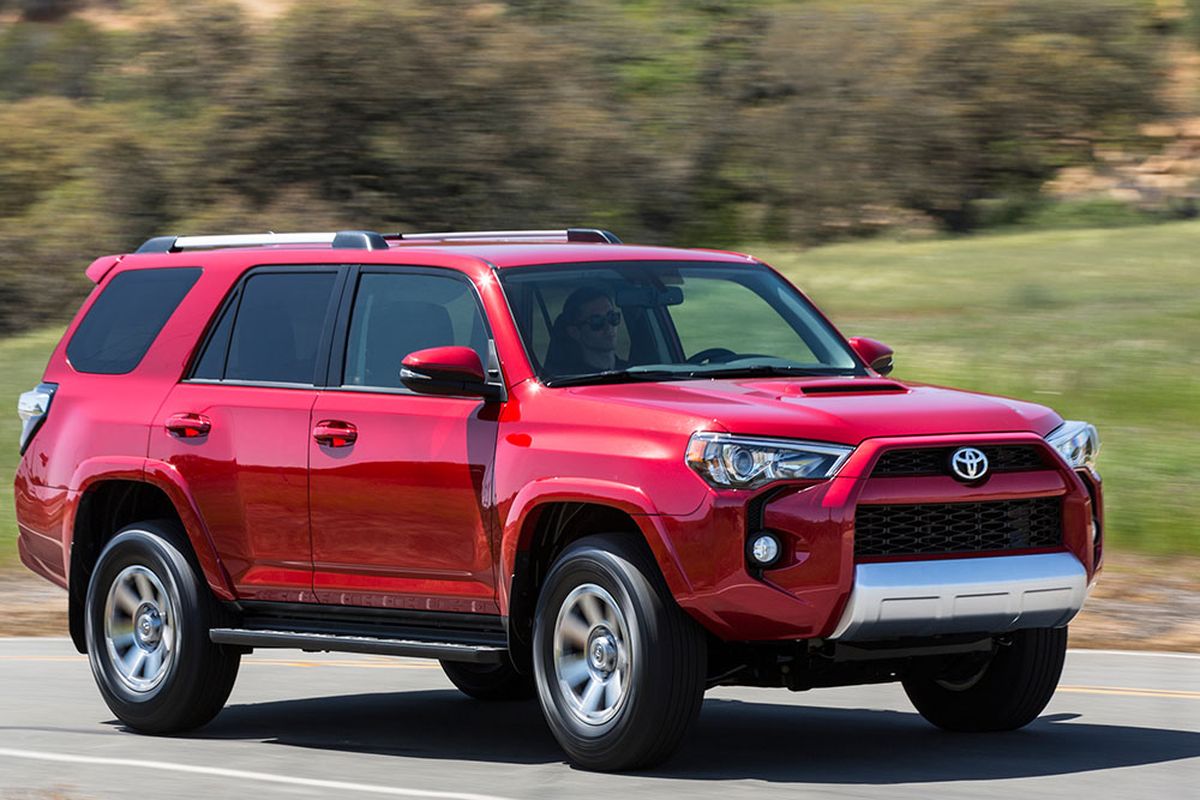 Toyota's 4Runner is one of a handful of true sport-utes still plying America's byways.
The 4Runner is a throwback, a reminder of an era before the time that crossovers rose up to bring the mighty breed to its knees.
Unlike a sedan-based crossover, the midsize 4Runner is built on a truck's body-on-frame platform. It has a truck's heft, strength and capabilities.
Stands to reason, then, that its off-road capabilities shine brighter than its general-purpose utility. The 'Runner is heavy and thirsty. Its cabin electronics are dated and it's not available yet with modern driver-assist technology.
All 4Runners are powered by a 4.0-liter V-6 that makes 270 horsepower and 278 lb.-ft. of torque. It's paired with a five-speed automatic transmission — an anomaly in a time of eight-, nine- and even 10-speed gearboxes.
Fifth-generation sales surge
But none of this matters because few rigs will serve you as well as the 'Runner in difficult conditions. It will go anywhere and climb anything.
So it's oddly encouraging to realize that despite its age, the 4Runner is enjoying a sales surge that began with its fifth-generation makeover in 2009.
That year, U.S. sales had sunk to just 19,675 units. But the fifth-gen version righted the ship and in 2017, Toyota sold 128,296 4Runners, its best showing since 1997.
The family comprises a pair of 2WD models — the base SR5 ($34,810) and the up-level Limited ($43,125) — that bookend a cluster of 4WD models.
They range from the SR5 Premium ($38,515); the TRD Off-Road ($36,685); the TRD Off-Road Premium ($39,640); and the top-of-the-line Limited 4WD ($45,160).
Buyers favor 4x4s
More than 75 percent of 4Runners sold are 4x4s. The SR5 Premium is the top seller, followed by the Limited and the Off-Road Premium. All four-wheel-drive models have a lofty 9.6 inches of ground clearance.
The basic, part-time 4x4 system has a two-speed transfer case that pairs a set of low-range gears for extreme conditions and a high range for normal driving.
To this can be added a locking rear differential — it forces the rear wheels to spin at the same rate, producing maximum low-speed traction — and Toyota's computerized Crawl Control (CRAWL) feature.
In technical situations — driving over a rocky patch or through mud or sand — CRAWL incrementally modulates power to the wheels with traction and withholds it from those without, allowing forward progress in near-impossible conditions.
The Limited 4WD uses a full-time system that by default splits power between the front and rear wheels and automatically reapportions it as conditions demand.
The 2WD models feature a standard Automatic Limited Slip Differential, which allows some wheel slippage to help the vehicle dig out from sand or snow,
Healthy standard features list
Standard 4Runner features include skid plates, foglights, a power liftgate (with a power rear window), keyless entry, power-adjustable front seats, 40/20/40-split reclining and folding second-row seats and a 120-volt power outlet in the rear cargo area.
Third-row seating is available.
At the top of the heap, the Limited gets leather upholstery, heated and ventilated front seats, a sunroof, dual-zone climate control, parking sensors and a 15-speaker JBL audio system.
We tested a 2018 TRD Off-Road Premium, the pinnacle of 4Runner's off-road slate.
Ultra-competent out on the trail, the TRD trims are less compelling on the open road. Riding on soft, 17-inch off-road tires, our tester tended to wander in its lane.
4Runner's suspension dials out excessive body lean and ride quality is quite good. The steering system is numb and would benefit from a more pronounced on-center channel.
The Limited's unique X-REAS suspension instantaneously tweaks shock-absorber responses over rough surfaces and during cornering. A central absorber soaks up lateral weight transfer to further reduce body lean.
4Runner's cabin leans heavy on easy-to-clean plastics. Seats are large, comfortable and supportive. There are abundant casual storage opportunities and, aside from modest wind noise, the cabin is quiet even at highway speeds.
A new 4Runner isn't due until 2022; until then, expect the old warrior to continue to win fresh fans.
Questions or comments? Contact Don at don@dadair.com.
2018 Toyota 4Runner 4x4 TRD Off-Road Premium
Vehicle base price: $34,810
Trim level base price: $39,495
As tested: $42,690 (includes handling and destination)
Options included sliding rear cargo deck; Kinetic Dynamic Suspension System; power moonroof with sunshade
Tow rating: 5000 lbs
EPA rating: 18 combined/17 city/20 highway
Regular unleaded fuel specified
---
---