2020 Toyota Avalon TRD: New trim sharpens Avalon's gentler edges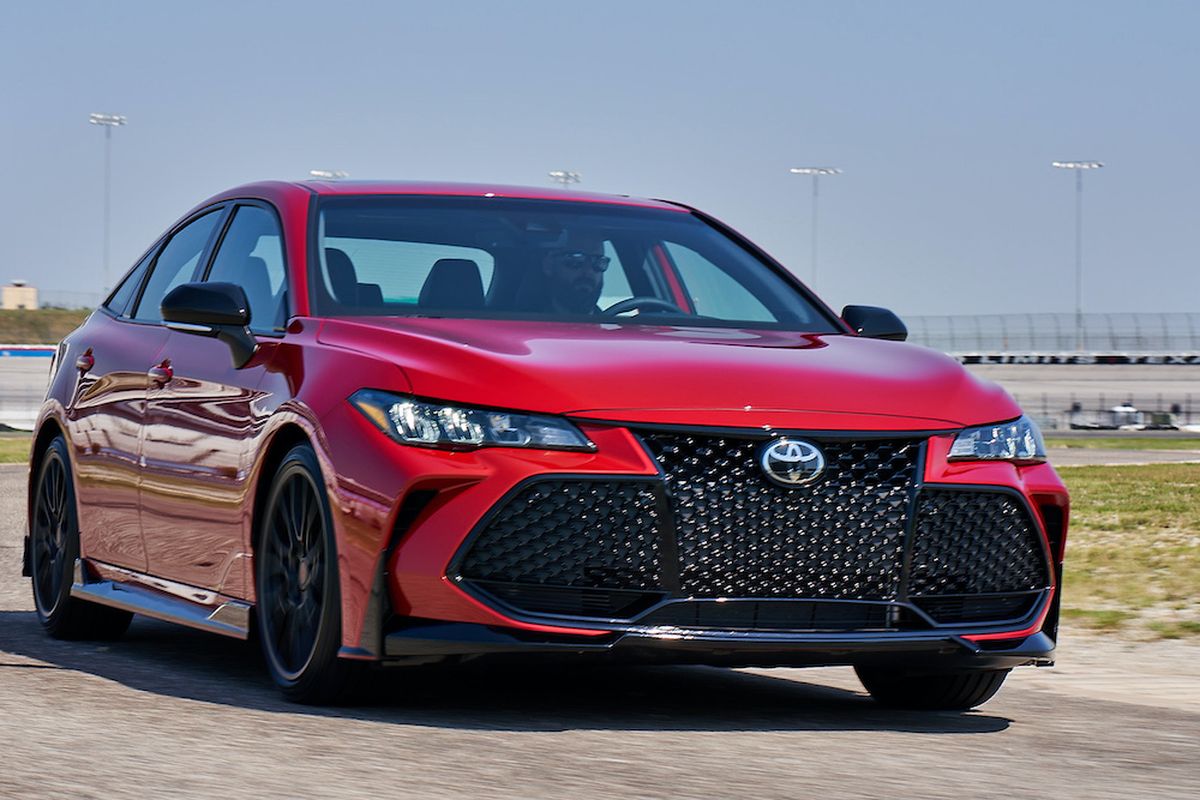 For 2020, Toyota offers a Clark Kent edition of its full-size Avalon sedan.
You know: mild-mannered four-door steps into a phone booth, emerges with a snarl.
So it is with the 2020 Avalon TRD. The aggressive new high-end trim stretches the Avalon's performance metrics in slight but rewarding ways.
TRD — it stands for Toyota Racing Development — is Toyota's performance wing. Until last year, the company had dedicated its TRD energies to the truck side of the business, reflecting its commitment to off-road racing and the NASCAR truck series.
In 2019, Toyota sent the midsize Camry sedan to the TRD finishing school; now Avalon gets the treatment.
Buttoned-down four-door
We tested the new-for-2020 TRD ($42,375), a high-end trim laden with comfort, convenience and safety features.
In standard trim, the Avalon ($35,875) is as buttoned-down as any car in the business. A proper four-door, it boasts a spacious cabin, plush ride and first-rate build quality.
Avalon's upper trims approach near-luxury stature, with stitched leather, premium wood trim and a deep supply of bells and whistles. Its slender floating center stack is an elegant solution to the challenge of integrating digital controls into a refined wood-and-leather analog environment.
The front-wheel-drive sedan — AWD is not available — is powered by a 301-horsepower V-6 mated with an eight-speed automatic transmission. There's also an attractively priced hybrid ($37,000).
Lighter, more rigid
Last year, a fifth-generation makeover moved the Avalon onto Toyota's newest global platform, which is lighter and more rigid than its predecessors. Ride quality, an Avalon hallmark, grew firmer and, at the same time, more compliant.
During the makeover, the Avalon grew longer, lower and wider. Toyota exploited the new dimensions with a set of sheet metal updates. The most prominent of them is a dramatic front fascia that set an oversized grille into a cluster of hard angles and sharp edges. A deeply contoured hood terminates in a set of sleek LED headlight assemblies.
Its forward cabin elegantly integrates modern technology into a warm and user-friendly space. Toyota's suite of driver-assist features is standard.
There's a decent amount of casual cabin storage and the console conceals a slide-open bin that contains a 12-volt plug and the available Qi mobile device charger. A trio of USB power ports is located within the center console.
Apple CarPlay integration is standard, Android Auto is not available.
Hushed and tranquil
At speed, the Avalon cabin is hushed and tranquil. Its suspension tames potholes without drama. On winding and undulating country roads, it feels planted and remains composed in the corners.
The top-level Touring trim ($42,575) is unique for its adaptive variable suspension that responds in real-time to changing conditions.
The makeover left Avalon with exceptional backseat legroom and abundant headroom.
The TRD piggybacks on these conventional strengths and adds a dose of vigor. Stiffer springs lower its ride height — and center of gravity — by 0.6 inch. There are stiffer anti-roll bars and retuned shock dampers. Beefy underbody braces reinforce the body structure.
These changes sharpen dynamics. The unibody feels of a whole, with the front and rear ends responding in sync. Steering responses are sharper than the Avalon norm and the TRD is crisper and more assured in the corners.
Red seatbelts rule
A trim-specific dual exhaust system adds to the fun. Toyota tunes the exhaust to produce a satisfyingly guttural soundtrack, especially when the Sport mode is activated. The six burbles and pops with a snarl and a flurry of no-nonsense eruptions.
The TRD also runs larger brakes, with two-piston calipers. It rides on 19-inch matte-black aluminum wheels wrapped in low-profile all-season Michelin Primacy tires, a tire tellingly developed for a luxury feel, not for performance.
The TRD sits just a half-inch lower than its siblings, but the effect is deepened with the application of body add-ons. A front bumper-splitter visually lowers the front end and aggressive side skirts produce the same illusion along the sedan's long body-side.
Inside, red contrast stitching, red accents and red seatbelts jazz up the cabin's sober black-leather and Ultrasuede ambience.
Clark would find the TRD altogether gratifying.
Questions or comments? Contact Don at don@dadair.com.
2020 Toyota Avalon TRD
Vehicle base price: $35,875
Trim level base price: $42,300
As tested: $45,892 (includes destination and handling)
Options: 1200-watt, 18-speaker JBL audio system; navigation; door-edge guard; Protection Package; wheel locks.
EPA rating: 25 combined/22 city/31 highway
Regular unleaded gasoline specified
---
---