2020 Volkswagen Tiguan: Compact CUV impresses with subtle and refined interior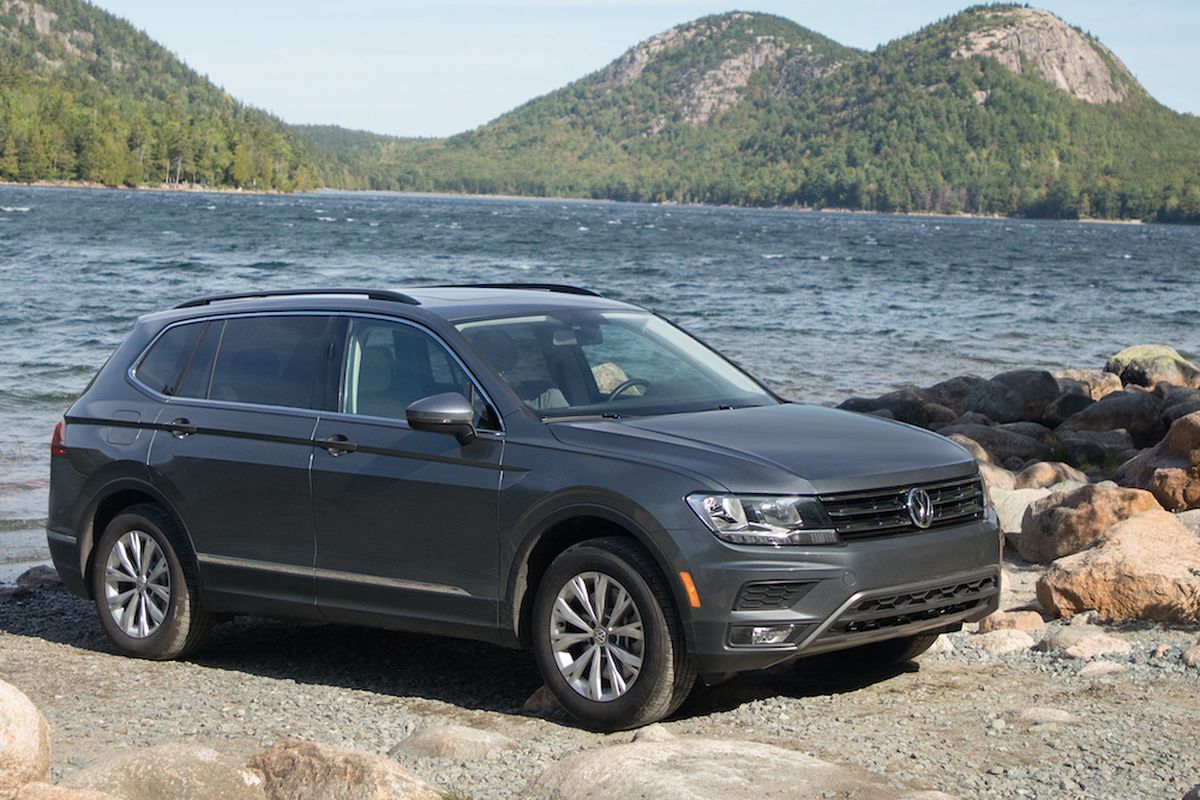 Two people live in this household. Both have opinions, but only one is compensated for committing them to the page.
Where's the justice?
Turns out that the person whose opinions normally go unpublished has strong ones about today's tester.
Midway through our week-long test of the 2020 Volkswagen Tiguan, my wife Diane announced that it had replaced all other compact crossovers in her heart.
Take note, Mazda and Honda.
Just two years into its second generation, the Tiguan ($24,945) is VW's most popular product.
Second-gen growth spurt
The new Tiguan is a handsome piece, squared-off and muscular on the outside and crisp and well-organized inside.
Originally one of the smallest units in the segment, it has evolved into one of the largest. In 2018, a full makeover added 11 inches to the overall length and 10 inches to the wheelbase.
Second-row passengers benefited most, as legroom grew 4 inches and headroom grew 2.5 inches.
Tiguan is also the only compact CUV with an available third row. It is standard (and not deletable) on FWD Tiguans and a $500 option on AWD models.
Tiguan's greatest strength is the quality and comfort of its cabin. Overall design feels mature and understated, if a bit dated. Materials are of uniformly high quality, and even hard plastic surfaces are attractively textured. Fit-and-finish is very good and ergonomics are on the money.
User-friendly infotainment
The user-friendly MIB infotainment system features a clear-cut menu structure and a useful blend of physical and virtual controls. Android Auto and Apple CarPlay integration are standard.
The cabin is quiet at speed. Tiguan's turbocharged 184-horsepower four-cylinder engine is buzzy under acceleration. For the most part, though, the engine and the 8-speed automatic transmission it's mated to feel relaxed and refined.
Relaxed can also mean sluggish, which also describes the transmission. It's especially reluctant to shift down when the driver calls for instant acceleration.
FWD Tiguans need a click or two more than 8 seconds to cover the 0-60 dash. AWD models are a second slower. These are mid-pack numbers.
Tiguan is rated to tow a maximum of 1,500 pounds.
Efficiency gains
The second-gen Tiguan makes crucial efficiency gains. The EPA rates fuel economy at 25 mpg in combined driving. Unlike the first-gen car, which needed premium fuel, the new one is happy with regular.
The 2018 redesign included a new platform and reconfigured suspension. The net effect is a gentler-riding — and less dynamic — Tiguan. It's no longer the lithe and nimble corner-carver of its youthful years, but it remains one of the better handling small CUVs.
Our all-wheel-drive tester felt settled and stable on undulating roads and was composed — if not athletic — in the corners.
Steering is precise, though not especially eager. It's well-weighted and builds feel with speed. A solid on-center groove allows consistent in-lane tracking.
The 2020 Tiguan is available in five trims: S ($24,945): SE ($27,095); SEL ($32,245); and SEL Premium R-Line ($38,795).
A new SE R-Line Black ($30,295) adds 20-inch dark wheels, a sunroof, fog lights and parking-alert sensors.
Have a seat
Front-wheel drive is standard on all but the AWD-only SEL Premium R-Line. AWD is a $1,500 option on all other trims.
The 50/50-split third-row is best left for the kids, although a pair of compatible — and, ideally, short-legged — adults will survive it in short spurts. It is standard (and not deletable) on FWD Tiguans and a $500 option on AWD models.
The contoured 40/20/40-split second-row bench slides 7 inches fore and aft and the seatbacks recline. With the third row in use, there's scant cargo capacity; drop the seats and the cargo area is about average for the class.
Convenient extras include a spot beneath the cargo floor to store the retractable cargo cover.
Pressed for the details of her conversion, Diane ran through a handful of factors that boiled down to a combination of comfort and presence. The subtle and mature aspects of the cabin design appealed to her. So did the high-quality seats and the Tiguan's tranquil and refined personality.
And that is her opinion on the matter.
Questions or comments? Contact Don at don@dadair.com.
2020 Volkswagen Tiguan 2.0T SEL w/4Motion
Vehicle base price: $24,945
Trim level base price: $33,545
As tested: $35,160 (includes destination and handling)
Options: Third-row seats
Tow rating: 1,500 pounds
EPA rating: 23 combined/20 city/27 highway
Regular unleaded fuel specified
---
---