2020 Honda Civic Si: Slipping outside of the mainstream with Honda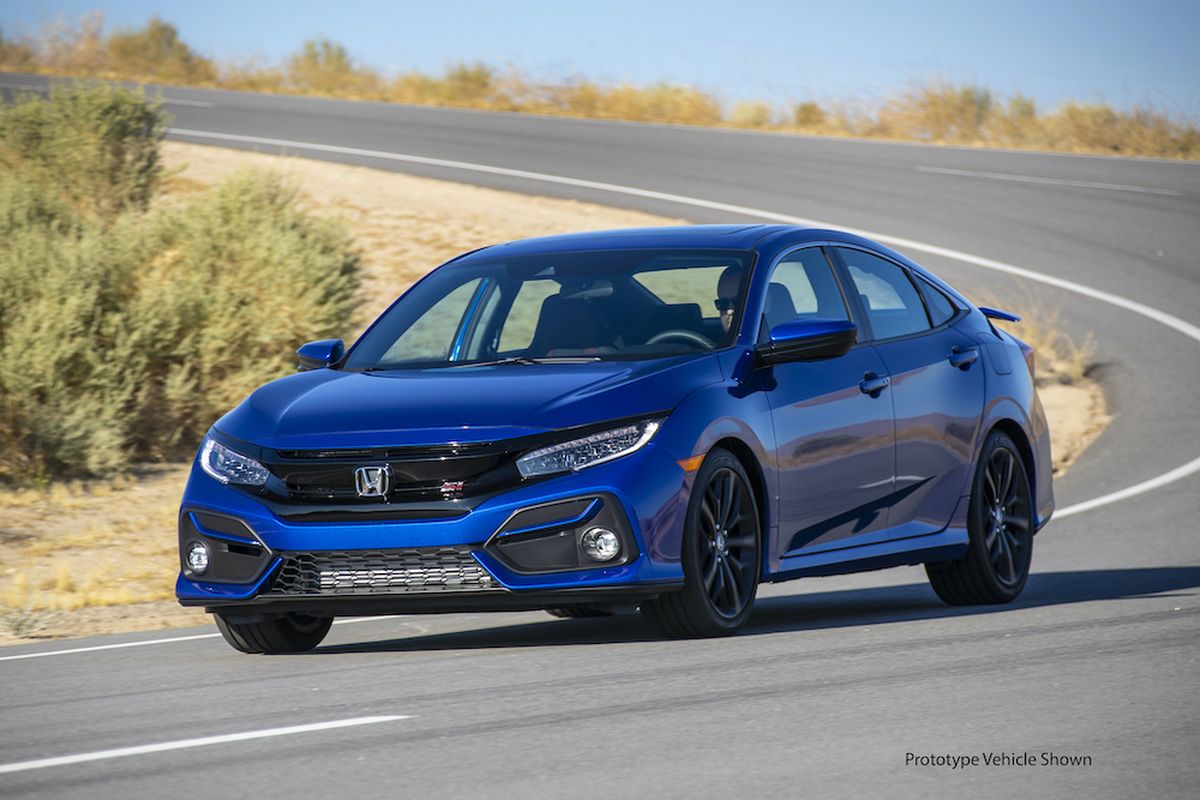 Here at the Auto Connection, we're partial to small, lively and well-balanced cars.
We like affordable, approachable cars that are fun to drive. Cars the average driver can enjoy day-in and day-out, no track-time necessary.
We like reliable, low-maintenance cars that won't kill you at the pump. Cars with comfortable cabins, abundant creature comforts and decent cargo space.
Cars like the 2020 Honda Civic Si.
Civic ($19,750) is Honda's entry-level compact. Si ($25,000) is its performance trim. At 205 horsepower, the Si is the most potent Civic. It's quick, but not blazingly fast. It's nimble, athletic and responsive. Its steering is responsive and communicative.
The adaptive suspension responsible for the Si's crackerjack handling also delivers one of the best rides in the class.
Exceptional interior packaging
The front-wheel-drive Civic is available in sedan, coupe and four-door hatchback body styles. It boasts the segment's most spacious cabin. Four adults will be comfortable, with a couple of small-print qualifiers: adjustable lumbar support is inexplicably MIA on all trims, and the back seats are set too low to be comfortable over long distances.
Cargo space is about average for the class.
The base Civic LX comes reasonably well-equipped, with automatic climate control, an electric parking brake, projector-beam halogen headlights, a 5-inch central display screen and a four-speaker sound system. The user-friendly infotainment system supports Apple CarPlay and Android Auto.
Honda updated the infotainment system last year and, despite a jumble of menu options in upper trims, it is one of the more user-friendly systems available.
Honda has an exceptional feel for interior packaging, which shows itself here in the Civic's tiered — and remarkably flexible — center console.
Standard on every Civic is the Honda Sensing driver-assist package. It includes adaptive cruise control, lane-departure warning, lane-keeping assist and forward-collision warning with automatic emergency braking.
Luxury with a twist
Civic's lower trims are powered by a 2.0-liter four-cylinder engine (158 horsepower, 138 lb-ft of torque) paired to a six-speed manual or a continuously variable automatic transmission (CVT). Mid-range trims step up to a turbocharged 1.5-liter four-cylinder (174 hp, 162 lb-ft) that be had only with the CVT.
In the Si, a retuned version of the turbocharged four makes 205 horsepower and 192 lb-ft. It's paired exclusively with the manual.
Based on the top-level Touring trim, the Si takes the luxury motif — leather upholstery, navigation, LED headlights, heated rear seats, a 450-watt 10-speaker audio system — and gives it a performance twist.
It has a sport-tuned suspension, with adaptive dampers, and larger front brakes. A limited-slip differential (LSD) delivers consistent power to the ground when one of the drive wheels has greater traction than the other.
On my daily drive, there's a spot where the road bends and the asphalt is lumpy and uneven. Despite its lightness, short wheelbase and firm suspension settings, the Si tracked though that section with poise, the LSD helping keep the works grounded.
Bracing reminder
This year, the transmission's final-drive ratio has been lowered, which boosts response in each gear. Active Sound Control enhances the engine note and LED headlights replace last year's halogens.
The Si's sport seats are narrow, firm and deeply bolstered. During backroad workouts, they hold occupants firmly in place, though the broad-beamed may find them confining.
Red accents on the seats and dashboard brighten the Si's cabin. This year, Honda gets a host of new red detailing on the instrument panel and seats.
The Si runs the 0-60 sprint in 6.3 seconds and delivers 30 mpg in combined driving (26 city/36 highway).
The Si is available in sedan and coupe formats. The only item on the options list is a set of high-performance summer tires, which bump the base price to $25,200.
Our Si sedan impressed with the quality of its cabin materials and the tranquility of the experience. Wind and road noise were once a Civic bugaboo, but Honda has made great strides in reducing noise, vibration and harshness.
As the automotive world grinds inevitably toward uniformity, the Civic is a bracing reminder of the benefits of stepping outside the mainstream.
Questions or comments? Contact Don at don@dadair.com.
2020 Honda Civic Si
Vehicle base price: $19,750
Trim level base price: $25,000
As tested: $26,130 (includes destination and handling)
Options: high-performance summer tires
EPA ratings: 30 combined/26 city/36 highway
Premium fuel specified
---
---