2020 Lexus RC F: Lexus ventures into fresh terrain with its high-performance luxury coupe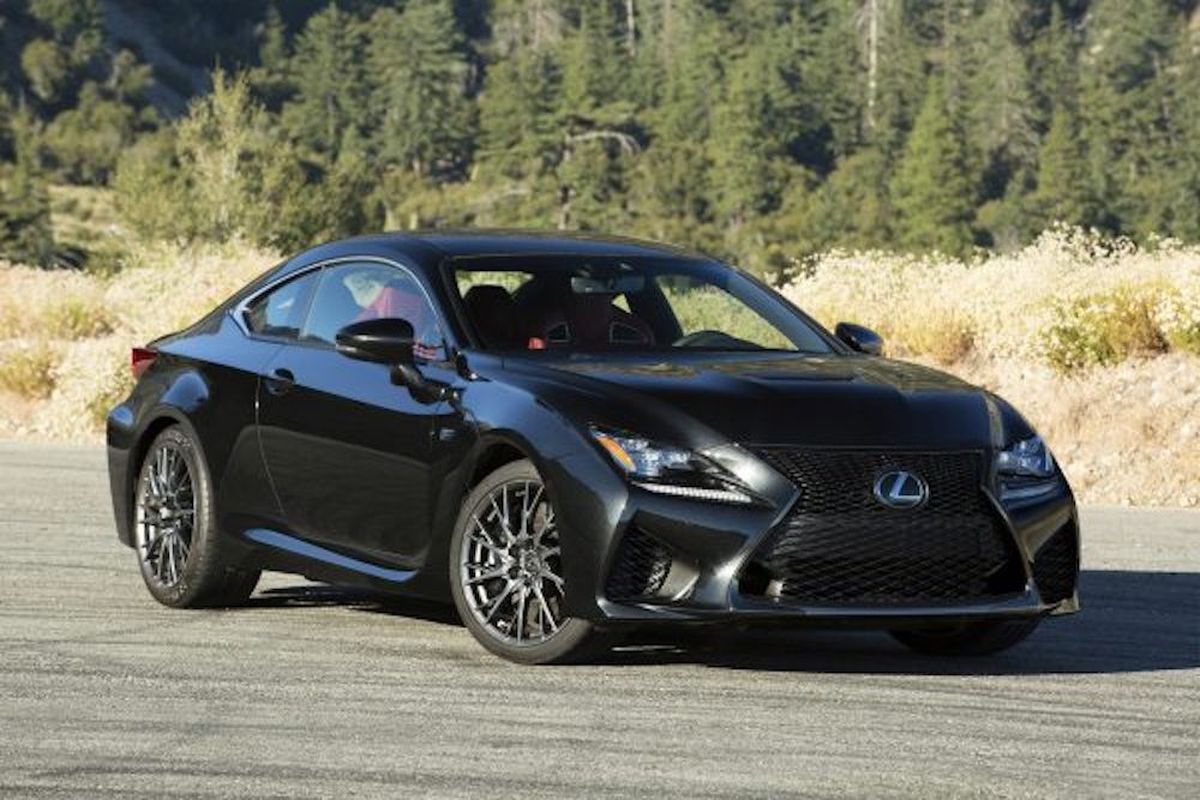 The Lexus RC F is one of a handful of Lexi designed to scratch Akiyo Toyoda's performance itch.
Toyoda is president of the Toyota/Lexus behemoth. He's also a race-car driver. He took the reins in 2009 promising to energize the company with a slate of new performance vehicles.
He's been good to his word. Toyota and Lexus now host an array of sports cars and luxury performance vehicles.
Today's tester, the 2020 Lexus RC F ($64,900) is a luxury sport coupe that targets better-established German rivals. It's the top non-track model in Lexus's RC coupe lineup, which ranges from the RC 300 ($41,295) to the new-for-2020 RC F Track Edition ($96,675).
Spindle grille is right at home
The RC family is based on the boldly designed IS sport sedan, but with two fewer doors and an elegant two-person cockpit. Its fluid lines and flowing silhouette are punctuated by extroverted design details.
Including Lexus's hotly debated spindle grille, which looks totally at home here.
The RC F seats two in a plush cabin. It's supportive, form-fitting sport seats hold the promise of all-day comfort. The rear seats are tiny; too small for all but preschoolers.
The bulk of the RC family is available with rear- or all-wheel-drive. The RC F and the Track Edition are powered exclusively by the rear wheels.
Cabin materials are a mixed bag. Hard plastics and simulated leather co-exist peacefully. Impeccable craftsmanship reflects attention to detail. The RC cabin is among the quietest in its class.
My only real complaint concerns its touchpad-based Remote Touch infotainment control system. Despite improvements, it still defies easy mastery.
Displacement rules
The RC F ($64,900) is powered by one of the few V-8 engines left in the luxury performance segment. This year, the 5.0-liter eight gets a small power bump (to 427 horsepower and 395 pound-feet of torque).
The 2020 RC F also gets more aggressive suspension settings and stickier tires.
The V-8 is paired with a uniquely tuned eight-speed automatic transmission, a limited-slip differential, an adaptive variable suspension, Brembo brakes and 19-inch forged alloy wheels.
With the gearbox snapping off quick shifts and the eight snarling and barking enthusiastically, the RC F bolts from 0-60 in 4.2 seconds. Power delivery is linear and predictable but lacks the low-end vigor of the turbocharged sixes found in most competitors.
Drive modes matter
A set of drive modes allows the driver to fundamentally alter steering, transmission and suspension responses. The aggressive Sport+ mode transforms the RC F from a mild-mannered boulevard cruiser into a sharp-elbowed machine.
Steering is nicely weighted and responsive, especially with Sport+ engaged. It's not as communicative as you'd hope from a world-class sports car.
It has a solid on-center groove, though, and the RC F tracks straight and true on the freeway.
The RC family is heavy. The RC F is more than a few pounds beefier than rivals. A weight-loss program would transform the RC F into a sharper, faster and more responsive car.
Trimming pounds is a pricey proposition, though. Lightweight materials are costly. Various components must be rethought. Even production processes may be altered. Lexus cut the Track Edition's weight by some 250 pounds, helping explain its premium pricing.
How to scratch Toyoda's itch
Standard RC F features include LED headlights, keyless entry and ignition, dual-zone automatic climate control, power-adjustable front seats, Apple CarPlay and Android Auto, a 7-inch infotainment display and a 10-speaker sound system.
Options include a torque-vectoring rear differential, a weight-saving carbon fiber roof and speed-activated carbon-fiber rear spoiler, and a 17-speaker Mark Levinson sound system.
The RC F is not yet the equal of its more expensive competitors, but it plants a flag, lends it credibility in the segment and gives the company a benchmark for development.
There's one sure thing; Akiyo Toyoda isn't done yet. There's growing talk that Toyota may bring to fruition its GR Super Sport Concept to fruition. In competition form, the hybrid hypercar is expected to make nearly 1,000 horsepower.
And that's how you scratch an itch when you lead one of the world's largest car companies.
Questions or comments? Contact Don at don@dadair.com.
2020 Lexus RC F
Vehicle base price: $41,295
Trim level base price: $64,900
As tested: $79,718 (includes destination and handling)
Options: 19-inch polished and hand-forged alloy wheels; triple-beam LED headlights; navigation with Mark Levinson audio; orange metallic Brembo brake calipers; intuitive park assist; heated and ventilated front seats; blind-spot monitor with cross-traffic alert; torque-vectoring differential.
EPA rating: 19 city/16 city/24 highway
Premium gas required
---
---