2021 Mazda CX-30: Mazda powers up subcompact CUV with optional turbocharged engine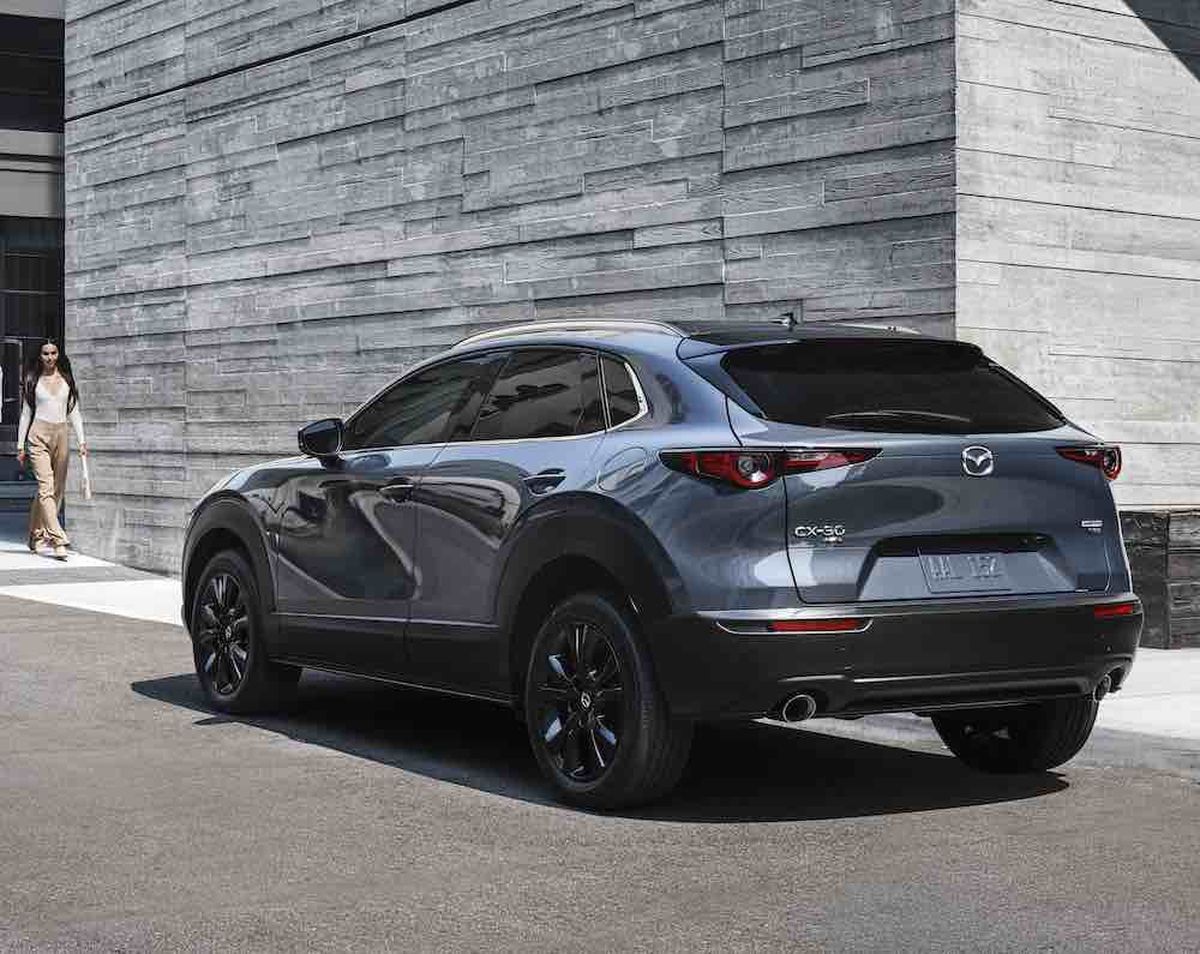 Last year, Mazda surprised the world when it dropped a small crossover called the CX-30.
Lending the element of surprise was the fact that Mazda already had a subcompact crossover in the similarly named CX-3.
Mazda's fourth crossover, the CX-30 ($22,050) slips into the lineup between the CX-3 and the compact CX-5. By rights, It should be named CX-4, but a vehicle in China uses that name and Mazda wanted to avoid confusion in the world's largest market.
The little CUV fit right into the Mazda game plan. It shared its siblings' handsome lines and elegant cabin. Like them, it offered an excellent ride and the best driving dynamics in the segment.
Engaging, nimble
The CX-30 is more engaging and fun to drive than any small crossover not named Mazda. It is athletic and responsive, nimble in city traffic and stable on the highway.
The CX-30 was an instant hit. In its first year, it outsold all other Mazdas but the CX-5.
Now, not happy to leave well-enough alone, Mazda has another surprise. This year — after just a single year on the market — it adds a new engine to the CX-30 options list.
The up-level Skyactiv-G 2.5 Turbo makes 250 horsepower and 320 lb-ft of torque on Premium (93-octane) gas or 227 horsepower and 310 lb-ft of torque on Regular (87-octane) fuel.
The base engine carries over from last year. It's a non-turbocharged 2.5-liter four that makes 186 hp.
The base setup powers the CX-30 from 0-60 in a tick or two over 8 seconds. The 2.5T needs just 6.6 seconds.
The turbo earns an EPA-estimated 25 mpg in combined driving, the base model is rated at 27 mpg. The CX-30 is front-wheel drive by default; all-wheel drive is available.
Richly equipped
Other 2021 updates include the inclusion across the board of Apple CarPlay and Android Auto. Upper trims now can be had with a 12-speaker Bose audio system.
The CX-30 is available in seven trims, with prices starting at $22,050. There are three turbocharged trims: Turbo ($30,050); Turbo Premium ($32,450); and Turbo Premium Plus ($34,050).
Standard features include LED headlights, driving lights and taillights, the Mazda Connect infotainment system with an 8.8-inch color display and HD radio.
There are rain-sensing wipers — rarely seen in this segment, even as options — and remote keyless entry and ignition.
Safety and driver-assist features include adaptive cruise control; low-speed forward-collision warning with automatic braking; lane-keeping; and lane-departure assist.
Understated elegance
The CX-30 cabin is finished in high-quality materials. Padded surfaces trimmed with contrast stitching confer an upscale air, as does Mazda's less-is-more design philosophy. The unadorned dashboard stretches in an unbroken flow across the forward cabin.
The center console in our Turbo Premium Plus tester wore a subtle weave finish. The leather seating and door-panel surfaces were as soft and supple as those found in more expensive vehicles.
Its knob-based infotainment system is easy to operate but buries such simple functions as tuning the radio under too many screens.
Extensive noise-reduction measures cut wind and road noise, though some wind noise seeps into the cabin at highway speeds.
Some may find its ride too firm, but there may not be another affordable little crossover that better locates the sweet spot between suspension compliance and body control. Despite its 18-inch wheels, our tester muted the impact of all but the nastiest potholes.
When given the spurs on winding backroads, the CX-30 dives into corners with little body lean. Steering is precise and communicative and the CUV tracks true at highway speeds.
The CX-30 is less roomy than key rivals and its cargo bay is also on the smallish side. The narrow, form-fitting seats are set tightly between the doors and the center console. Larger drivers may feel hemmed in.
It's easy to find a comfortable driving position but the CX-30's sloping roof and thick C pillars limit the driver's rearward view.
The CX-30 stands out among small crossovers for its compelling blend of comfort, refinement and performance. Check it out; it may surprise you.
Questions or comments? Contact Don at don@dadair.com.
2021 Mazda CX-30 2.5T Premium Plus
Vehicle base price: $22,050
Trim level base price: $33,900
As tested: $35,400 (includes destination and handling)
Options: cargo cover; all-weather floor mats; rear bumper guard
Tow rating: 1,500 lbs
EPA rating: 25 combined/22 city/30 highway (regular gas)
Regular gas specified
---
---