Beer, wine tax increase killed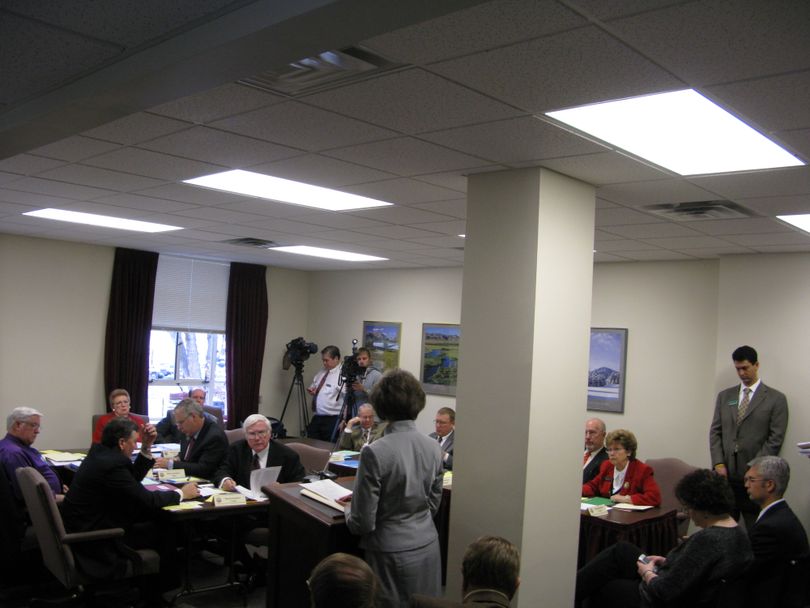 After three days of long and intense hearings, the House Revenue & Taxation Committee has voted 13-5 to kill legislation to raise Idaho's beer and wine taxes. The measure, HB 140, was designed to raise a tax not raised in more than four decades, to fund substance abuse treatment services, an area the state has struggled the last few years to fund as it's expanded services in an effort to trim the state's large prison population. House GOP Caucus Chair Ken Roberts, R-Donnelly, said, "I want to make sure I give notice to the beer and wine industry that it is time to step up to the table and have an increase that is supported by that industry, to help fund substance abuse treatment in this state." However, he said he thought the bill, which the industry vehemently opposed, was flawed. Rep. James Ruchti, D-Pocatello, said, "This is not the right time to be raising a tax on Idaho's businesses." Doing so, he said, "would send a message that their government doesn't get it." Click below to read more.
Rep. Jim Clark, R-Hayden Lake, was among the most vocal opponents of the bill on the committee. "Basically it's just bad tax policy," he said. He questioned advocates who said it would provide a "stable" funding for substance abuse services in Idaho. "I'm not sure beer and wine drinkers are a real stable revenue source," Clark said. Keith Allred, a former Harvard professor and the bill's sponsor on behalf of the good-government group The Common Interest, countered, "There are few products you can find that are more recession-proof than beer and wine. That speaks to the stability."

Lobbyist Alex LaBeau of the Idaho Association of Commerce and Industry called the bill a "slippery slope," and suggested, tongue-in-cheek, that perhaps Idaho should target obesity by taxing red meat and cheese. Rep. John Rusche, D-Lewiston, asked him, "Do red meat and cheese lead to incarceration and domestic violence?" "Clearly they do not," LaBeau responded, but said he was merely making a point that they, too, like the drinking of wine and beer, have "a societal cost."

Several lobbyists who opposed the bill said responsible drinkers shouldn't have to pay for substance abuse services they don't need, though Allred said the alternative is that non-drinkers pay for the services through general tax funds, rather than those who do drink. He said research shows that those who abuse alcohol drink by far the most alcoholic beverages, and thus would pay most of the tax. Several industry lobbyists also said they would never support any increase in Idaho's beer or wine taxes.

House Health & Welfare Chairwoman Sharon Block, R-Twin Falls, told the committee, "Substance abuse is the nation's No. 1 preventable health problem." She said, "The appropriate source of funding is from the source of the problem. ... It has been said that this bill needs some more work. My fellow legislators, 40 years is long enough."
---
---