Where there's smoke…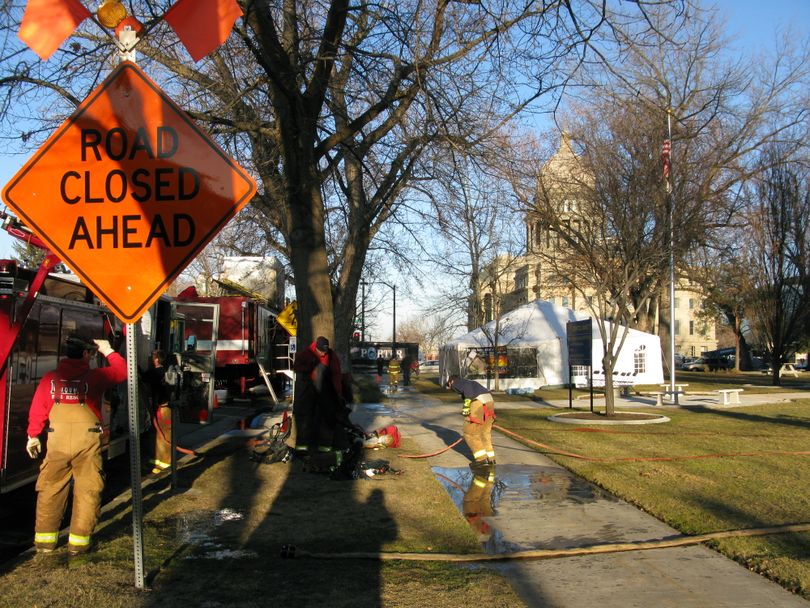 Volunteer firefighters from throughout the state are out in front of the Capitol Annex today, for two days of live fire training (starting yesterday), using a fire simulator trailer borrowed from Wendover, Nev., and a chance to tell lawmakers their story. Greg Redden, executive director of the Idaho Volunteer Fire & Emergency Services Association, said there are 5,200 volunteer firefighters and emergency responders across the state, and more are needed. The number of volunteers has dropped over the past 20 years, but communities are relying on them more than ever. Tala Meagher, a volunteer firefighter from St. Maries, said, "We just had a house fire - we had to get mutual aid from Plummer and Fernwood. We didn't have enough bodies, because we're all-volunteer." The only non-volunteer in her department is the chief.

Volunteer firefighters are backing two proposed pieces of legislation this year. One would allow long-serving volunteers to qualify for some limited retirement benefits through PERSI, if their departments choose to contribute toward the fund. The other would enact a $100,000 line-of-duty death benefit, comparable to those for career firefighters or police officers. The association said an average of one volunteer emergency responder every three years dies on the line of duty in Idaho.


---
---