Thu., July 16, 2009
Lowe says she was 'blindsided,' may sue over firing
Ousted Idaho Transportation Director Pam Lowe says her performance evaluations and feedback from the state Transportation Board about her performance as director have all been positive, and she's not been given any indication why they wanted to get rid of her. "Darrell Manning asked me to resign May 11th, and ... that came out of the clear blue sky," she told Eye on Boise. "I had no warning that they were unhappy with my performance, in fact I was completely blindsided."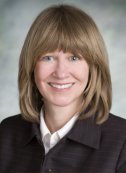 Lowe, a professional engineer and 15-year employee of the department, said she asked the board to meet with her in executive session, with no staff present, to explain the request. "I demanded to have that meeting," she said. "There were just very, very vague reasons. I have not got any clue as to why they have terminated me." Here's why that matters: Idaho state law, in Section 40-503, allows the transportation director to be "removed by the board for inefficiency, neglect of duty, malfeasance or nonfeasance in office." Said Lowe, "I have never been told by the board that it was terminating me for any of those reasons, or even that the board had any concerns about my performance. ... In fact, the feedback I've got, and reviews from the board, were good." Lowe, who is Idaho's first female transportation director, said she's talked with an attorney and is evaluating her legal options.

"When I look at that section of code regarding the director's position, I think it's really clear that the Legislature showed foresight that this position was unique, and required the board to remove the director only for performance-related reasons - and that prevents this position from becoming a political position," she said. Lowe said she's proud of her tenure at ITD, including her work with the Legislature. "I think I've had many successes with the Legislature, when you look at, three years I was able to get our budget through JFAC and the Legislature virtually unscathed," she said. "Just this last year we did get the DMV fee increases through. ... We got the stimulus through, that put us as No. 2 in the nation delivering our stimulus projects. Not to mention GARVEE ... which was very contentious. I don't believe we would have had any of those accomplishments with a negative relationship with the legislators."

Lowe also pointed to major efficiency and accountability reforms she brought to the department, including the "practical design" program. "My requiring redesign of projects - that saved $70 million in real money that went back onto the roads," she said. She also worked with the association of general contractors to re-examine all the department's construction and materials-testing processes. "We cut red tape and bureaucracy," she said. "What we're seeing is lowered bid prices for contractors, and it's saving taxpayer dollars and allowing us to get more projects out on the road."

She said she also got the GARVEE bonding project back on track. "That program had been over-promised and under-delivered, it was absolutely in a shambles. There was absolutely no workable plan," she said. "I put together a plan that was approved by the board, and it's a plan that we take to the Legislature every year. ... Those projects are all being built, and they're being delivered to the public on schedule. And that was guaranteed to fail, until I put that plan together."

Lowe said when Manning asked her to resign, "I actually said, 'No, I won't resign.' I've not done anything wrong." She said, "Telling an employee, 'You're doing a good job, we like your work,' and then terminating me. ... They have not given me any indication, just these vague, political type of comments. I have got nothing from them as to why they are doing this, and I think that's absolutely not  in accordance with the law - and I think it's absolutely inappropriate."


---
---