Quagga mussel bill heads to full House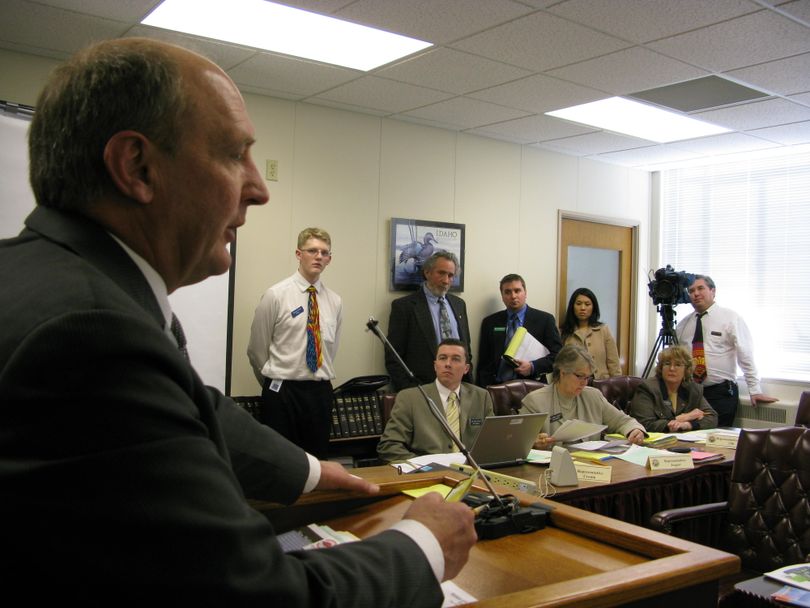 After a long, packed hearing, the House Environment Committee voted overwhelmingly to approve Rep. Eric Anderson's quagga mussel bill, which requires every boat owner in the state - motorized or not - to purchase a sticker to help fund boat-washing efforts to keep the invasive shellfish out of Idaho waterways. There was just one "no" vote on HB 213 in the committee, from Rep. Steve Kren, R-Nampa; the measure now heads to the full House for debate. Among those endorsing the bill were the Idaho Conservation League and the Western Whitewater Association; among those opposing it were the Idaho Whitewater Association and Idaho Outfitters and Guides Association, which contended the cost would unfairly fall on owners of kayaks and rafts that haven't been proven to be a means of transporting the invasive species. "We believe that there's a less intrusive way to get after this issue than imposing a tax on our industry, especially at this difficult time," Grant Simonds, executive director of the Outfitters and Guides Association, told the committee. But Rep. George Eskridge, R-Dover, said, "I think the urgency dictates that we need to do something, and we need to get started."

Rep. Eric Anderson, R-Priest Lake, the bill's sponsor, said after the vote, "I thought I did everything I could do - I've talked to every person alive, I think, in every group." Anderson has even spent thousands of his own money to buy literature and paperweights with the tiny mussels encased in plastic to help him make his case to his fellow lawmakers that urgent action is needed against the invasive mussels. "This is something that I think really has to happen, or we're going to miss the window," he said.


---
---