'Fetal death' bill clears committee by one vote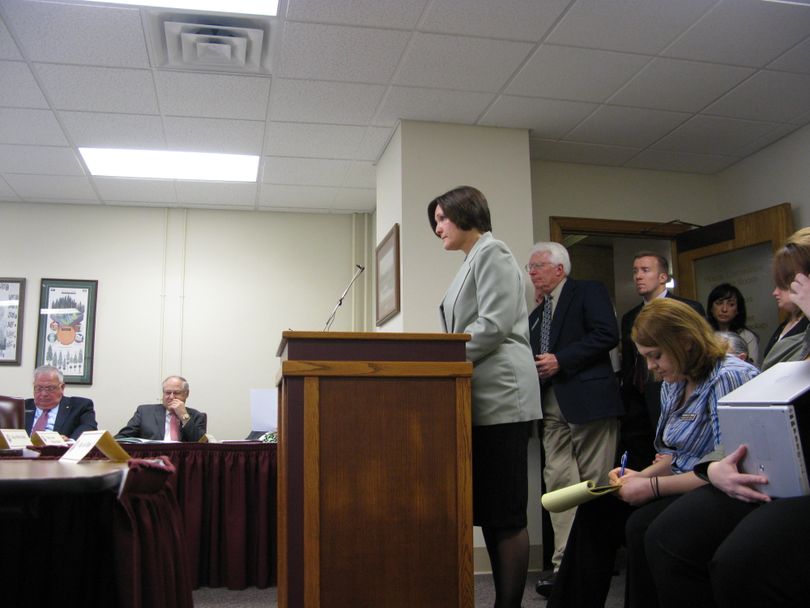 Rep. Judy Boyle's bill to require the state to issue an official "certificate of fetal death" at the request of a woman who has an early miscarriage or abortion brought an hour of emotional testimony this morning, including  "grave concern" expressed by the head of Idaho's bureau of vital statistics. Such official documents are used as evidence in court and proof of identity, and the bill's requirements that the bureau accept unverified, unreported information and issue a non-public but official certificate would make official security paper more widely available for use in fraud, James Aydelotte told the House State Affairs Committee. "We should not be in the business of keepsake documents, no matter how heart-wrenching the event," he told the panel. Anti-abortion activists and a couple who had suffered an early miscarriage offered extensive and sometimes tearful testimony in favor of the bill. "Bring recognition to our child so that we will no longer have to grieve alone," Randy Jackson told the committee.  Said activist David Ripley, "Part of that healing that goes on is claiming that baby."

Boyle, R-Midvale, told the committee, "This bill is not about abortion, I want to make that perfectly clear. My intent was to help mothers and families with their grieving process." The committee then voted down a motion to kill the bill by one vote, 8-9, and then passed the bill and sent it to the full House by the reverse vote, 9-8.
---
---