Dems try to divide school-cuts bill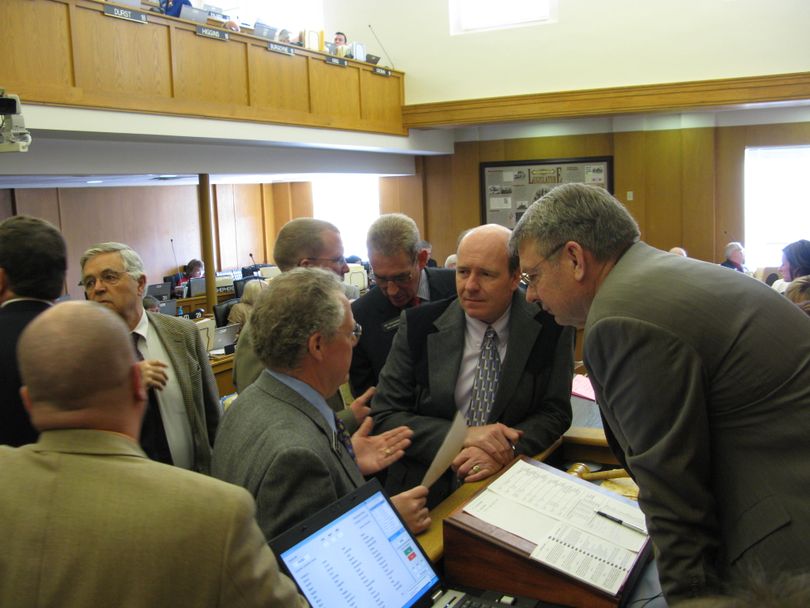 House Democrats have tried a procedural maneuver, to get HB 262 sent back to committee to divide it into two separate bills. The bill would freeze teacher pay increases on the salary grid for a year, and phase out an early retirement incentive. "The Idaho Constitution states, 'Every act shall have but one subject,' " said House Minority Leader John Rusche, D-Lewiston. "This bill, if enacted, has got potential to end up in court. ... I do not believe that we are wise to add additional exposure to the state by raising a constitutional question." The bill's sponsor, Rep. Bob Nonini, R-Coeur d'Alene, spoke against the move. "Both issues deal with teacher compensation," he said. Initially, the House's voting machine didn't function, so after an awkward pause, a rare full, oral roll call vote was conducted. The motion failed, 18-49, on a party-line vote.

Prior to making the motion, Rusche asked the speaker to place the House at ease, and the majority and minority leadership gathered at the speaker's desk in a close huddle. After that, Rusche didn't object to waiving the full reading of the bill - as he did yesterday on another school-cut bill, forcing it to be read at length.
---
---