Winder: 'I think we have a chance'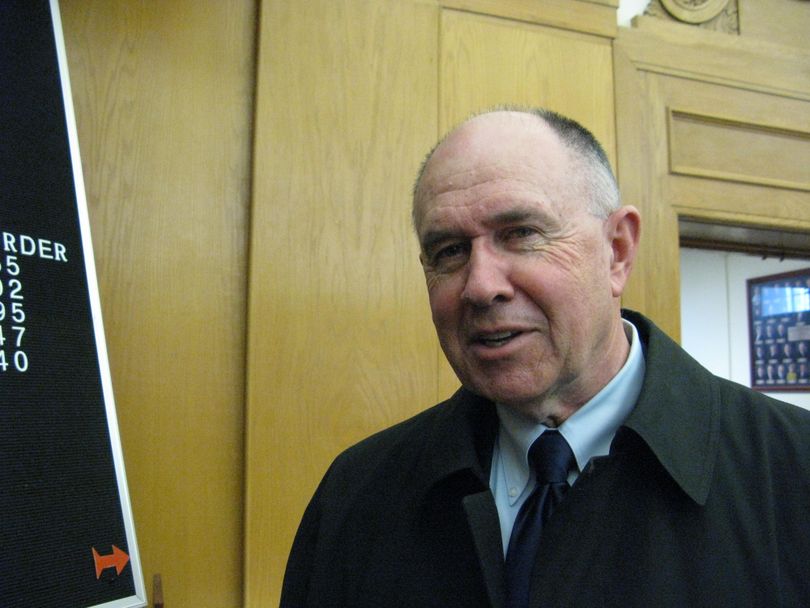 Freshman Sen. Chuck Winder, R-Boise, was the swing vote in the Senate Education Committee on HB 256, the bill to cut state reimbursements to school districts for their student busing costs. He could've killed the bill by supporting the substitute motion from Sen. Gary Schroeder, R-Moscow, but instead voted against it; it failed, 4-5. There were audible, disappointed gasps from the audience when Winder cast his "no" vote.
"I think we have a chance of making some good, positive changes that would protect the Boise school system from the huge cut they were going to take," Winder said later, "and I also didn't want to see the whole process start over again." In committee discussion, some members said they thought the entire public school budget would have to start over if the bill were killed. But this morning, Senate Finance Chairman Dean Cameron, R-Rupert, when asked what would happen if any of the three school-cuts bills were killed in the Senate committee, said JFAC likely would just pass a trailer bill to make the adjustment, rather than start over.

Winder said that's information he didn't have. He opposed the bill's permanent elimination of funding for field trips; he's been involved in lots of projects that educate students in ways "that can't be gained in the classroom," and said, "I think that one is the one I've heard the most about from my constituents. There's a lot of support from my school districts for the field trips." Winder said he was OK with the bill's other provision, to cut reimbursement for busing from 85 percent of costs to 50 percent, but give the same amount of money back to school districts through a complicated formula, with the intention of encouraging efficiencies. "My preference would've been to see it phased in over a period of time," he said. "This is a fairly quick reaction to a budget problem that none of us knew was coming last summer."

Winder said he's hopeful Senate Education Chairman John Goedde's proposed amendment, for an interim study committee to examine the funding formula for school busing, will pass and allow a longer look at the issue.

---
---