Fri., April 30, 2010
They don't mince words…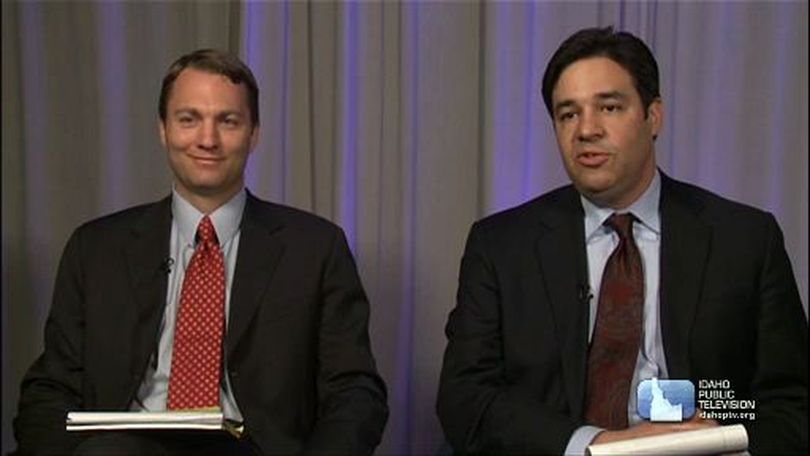 Here are some samples of what you'll hear when candidates Vaughn Ward and Raul Labrador appear together on tonight's "Idaho Reports" program on Idaho Public TV:

Ward: "It's not about that my wife works in I.T., it's that Fannie Mae was allowed to do certain things that shouldn't have happened, and Congress backstopped them all the way."

Labrador: "What I've learned is that if you're willing to say lies about small things, you're willing to say lies about big things."

Ward: "I'm not lying to anybody, and I find offensive that others would say that. That doesn't matter, that's just noise in the campaign. What's important here is accept responsibility, take corrective action and move forward."

Labrador: "I'm actually an expert in immigration law, I understand what the problem is, it's a huge issue, I know where it's broken, I know how to fix it."

Ward: "If you want to send somebody to Congress who's going to go fight against this problem, why send someone who defends illegal aliens? I didn't say it was wrong. I just said that you have a choice."

The GOP primary ballot for the 1st Congressional District actually will have five names on it, but two, Allan Salzberg and Michael Chadwick, have withdrawn; the other, Harley Brown, is a frequent candidate for various offices who maintains he was called by God to become president of the United States. The winner of the Republican primary will face 1st District Democratic Congressman Walt Minnick in November.
---
---