Fri., Aug. 13, 2010
Idaho scenic byway targeted for huge trucks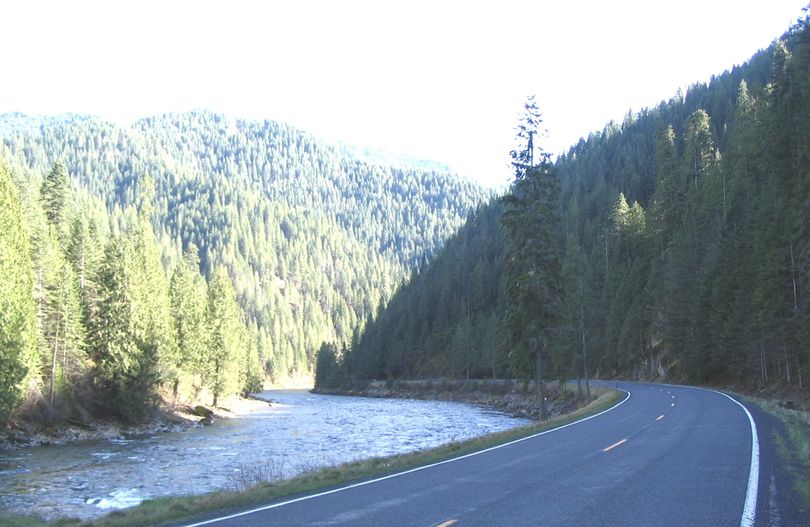 A scenic Idaho river canyon dotted with campgrounds, hiking trails and historic sites is the target for hundreds of mammoth truck shipments of Korean-built equipment for the Alberta oil sands project in Canada, a prospect that's raising an outcry from residents, recreationists and tourist businesses along the route. But the project's biggest booster is Idaho Gov. Butch Otter, who welcomed it long before locals heard about it. Otter says it'll be done right, but critics aren't convinced, and are concerned about Otter's handling of the issue.

"People are passionate about this - they are really, really upset," said Linwood Laughy, a retired educator and author who's lived in the Clearwater/Lochsa river canyon since 1965, and first came to Lewiston in 1948. "There's a definite sense of betrayal, that these folks are working for the oil companies and not for the citizens." Laughy's home is right on Highway 12, where the truck shipments are proposed to go. The route was designated as an Idaho scenic byway in 1989, and a national "all-American road" dubbed the "Northwest Passage Scenic Byway" in 2005. It follows roughly the route that explorers Lewis and Clark took as they sought a passage to the Pacific, and passes through the reservation of the Nez Perce Tribe, which is opposing the shipments.

The truckloads are so huge that they'll take up both lanes of the two-lane highway; running at night, they'll pull over every 15 minutes to let other traffic pass, which otherwise will be blocked. The shipments would run for a year. You can read my full story here at spokesman.com, and read Otter's January 2009 letter welcoming the shipments here.
---
---