Tue., Aug. 17, 2010
Land Board sets school distribution for 2012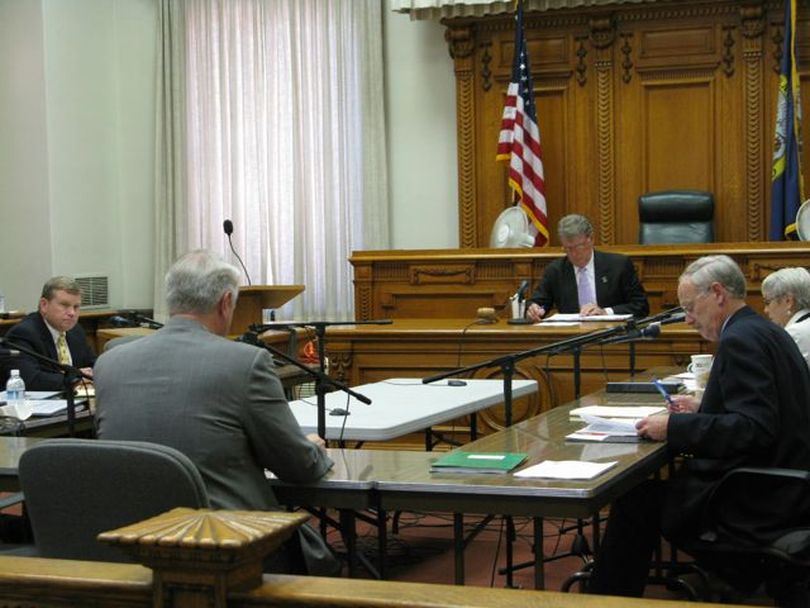 Idaho's state Land Board has voted unanimously to set distributions from the state's permanent endowment to public schools and other endowment beneficiaries for next year at this year's level, less the special, one-time extra distribution of $22 million to public schools this year. That means overall distributions will be down 32 percent and public school distributions will be down 41.3 percent, dropping from a total of $53.3 million this year to $31.3 million next year. But if you set aside the special $22 million allocation this year, the total distributions actually rise by 0.6 percent.

Gov. Butch Otter asked Larry Johnson, manager of investments for the endowment fund, "Is there any way we can measure the effect of taking that $22 million out? I mean, for historical purposes - we've done it. ... If we're tracking it we can look back on it in years to come ... know what our overall cost is." Johnson replied that that will depend on the endowment fund's earnings. For example, if the fund earns 15 percent, the cost would be 15 percent of $22 million. If the fund were flat, the cost would be zero. Said Otter, "I just think it would be valuable for us to know ... what the effect of that was, should we ever be faced with that situation again."

Johnson submitted pages of charts and analysis from the Endowment Fund Investment Board to the Land Board showing that holding the distributions even, but for the $22 million, would be "prudent" given the various endowment funds' earnings. Continuing the $22 million in fiscal year 2012, however, would not, he said. In four of the endowments - not the major one, which is for public schools - earnings have actually built up beyond five years' worth of distributions in the reserve funds, and the investment board recommended a transfer from those funds back into the permanent fund, as prescribed by its investment plan. "The recommended distributions and transfers appear to be achievable and represent an appropriate balance between the interests of current and future beneficiaries," said the report from the endowment board.

Attorney General Lawrence Wasden made a motion to approve the recommendation, Controller Donna Jones seconded the motion, and the vote was unanimous - including from state Superintendent of Schools Tom Luna, who was participating by phone. Luna, who pushed for the $22 million extra distribution for schools this year - and who actually wanted twice that amount - made no comment this time. Idaho's endowment fund had a 5 percent gain in July, the first month of the fiscal year.
---
---