Thu., Dec. 9, 2010
Laughy: 'A very unique and special area'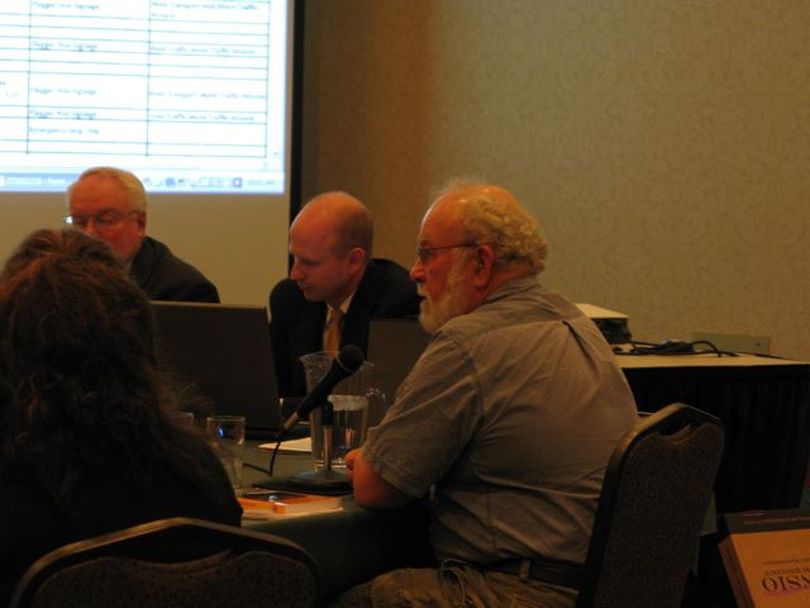 Linwood Laughy said the Highway 12 corridor is "a very unique and special area." It's designated as the Northwest Passage Scenic Byway for the entire 174 miles from Lewiston to Lolo Pass. Most of the Lochsa River and all of the Selway River are in a congressionally designated wild and scenic rivers corridor, he said. "It's a huge recreational area," Laughy said. "It's all seasonally based ... there's a rhythm to it. Kayakers, they're on the river late February, early March, and they're parked all over the turnouts along the Lochsa. April and May, the whole valley up there is flooded with rafters."

The route also is one of 27 nationally designated "All American Roads," it's part of the Lewis and Clark National Historic Trail, the Nez Perce National Historic Trail, and the Nez Perce National Historic Park. The "All-American Roads" designation, Laughy said, is "sort of the next level up from a scenic byway. ... The real key is not only does it have particular unique values ... but it's also a destination in itself. People come there just to experience that road."

ConocoPhillips attorneys are objecting to Laughy's testimony, saying it's largely irrelevant; he's the opponents' final witness. Hearing officer Merlyn Clark overruled the objection.
---
---