Fri., Dec. 17, 2010
In historic change, JFAC to take public testimony on K-12, H&W budgets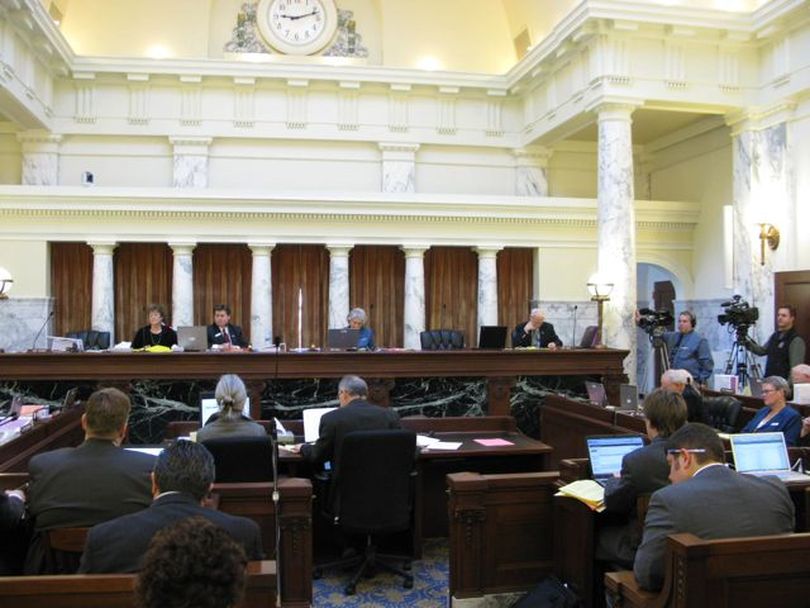 The powerful joint committee that writes all budget bills in the Idaho Legislature is also the only committee that's never taken public testimony - but it will this year. With huge budget challenges facing the state, the Joint Finance-Appropriations Committee is scheduling two public hearings in January in the state capitol where any citizen can weigh in on two crucial areas of the state budget: School funding and health and welfare programs.

The move comes as JFAC also plans to hold unprecedented joint budget hearings with the House and Senate education and health and welfare committees in the coming session - two areas that make up the largest chunks of the state budget and where budgets are expected to be painfully tight. Among those hailing the changes is Rep. Eric Anderson, R-Priest Lake, who late last year co-sponsored an unsuccessful bill to crimp JFAC's ability to set policy or change laws as it writes budgets. "I think it's a really, really important step forward to basically have better access and a better review," Anderson said. "Hopefully it runs smoothly. Honestly, I don't want to make their work any more difficult, but I think it does answer some questions that we raised. I'm very proud of 'em for doing that."

Sen. Shawn Keough, R-Sandpoint, JFAC's Senate vice-chair, said, "I applaud the co-chairs for their continued efforts to reach out for input, feedback and ideas at this very difficult economic time in our state's history. We are all in this together." You can read my full story here at spokesman.com.
---
---