Fish & Game looks to tap non-hunting wildlife viewers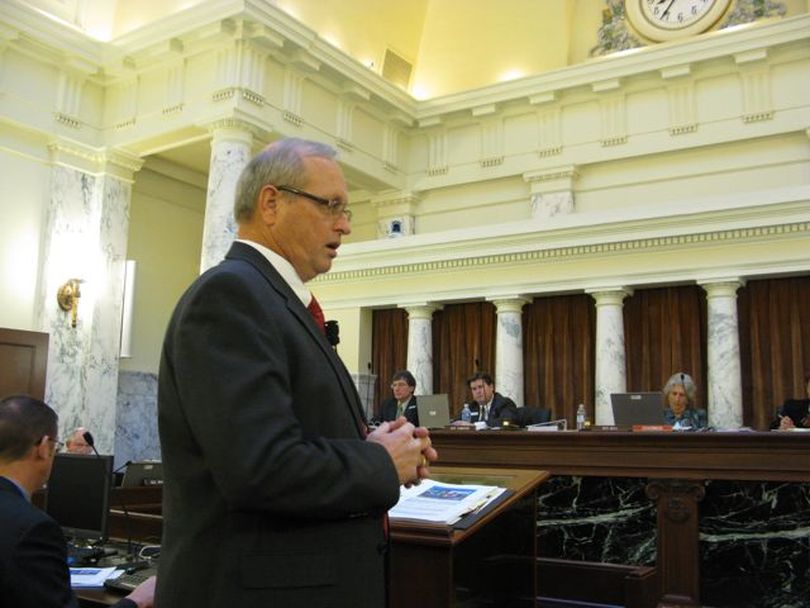 Idaho Fish & Game Director Cal Groen says over the last 10 years, 70 percent of Idaho residents have hunted or fished, generating millions for the state's economy. Fish and Game is evolving, though, he said, with more people now viewing wildlife without hunting than those purchasing licenses. Groen told legislative budget writers he's exploring how to "tap those wildlife users," through some type of conservation license or other measure.

Fish & Game's biggest accomplishment in the past year, Groen said, was, "We became the first state in the lower 48 to open a regulated wolf hunt." There were 25,744 Idahoans who purchased wolf tags, and 684 non-residents, generating $400,000 in tag fees. The hunt, he said, "went extremely well," with "extremely high compliance" with rules and regulations. Groen said a study of elk mortality in the Lolo Zone show that 2 percent was from hunters taking elk, and 47 percent from wolves. "That concerns us, because we are trying to get a balance of populations that we can actively manage," he said.

He also noted the addition of more family fishing waters, which have proven popular; and the department's involvement in the "Be Outside" initiative, an effort "to reconnect our children to the outdoors." Resident hunting licenses were up 8.6 percent last year, and fishing up 14 percent, but non-resident revenue was down 3.8 percent, despite a hefty non-resident fee increase approved by lawmakers last year. Surveys of nonresident hunters who didn't return to Idaho showed their top reason was wolves, second was what they saw as unfair non-resident prices, and third was the economy. Groen said Fish & Game is studying its fee structure now, and looking to come back to lawmakers next year with a proposal to restructure it.
---
---