Thu., Feb. 4, 2010
Lawmakers debate role of corporations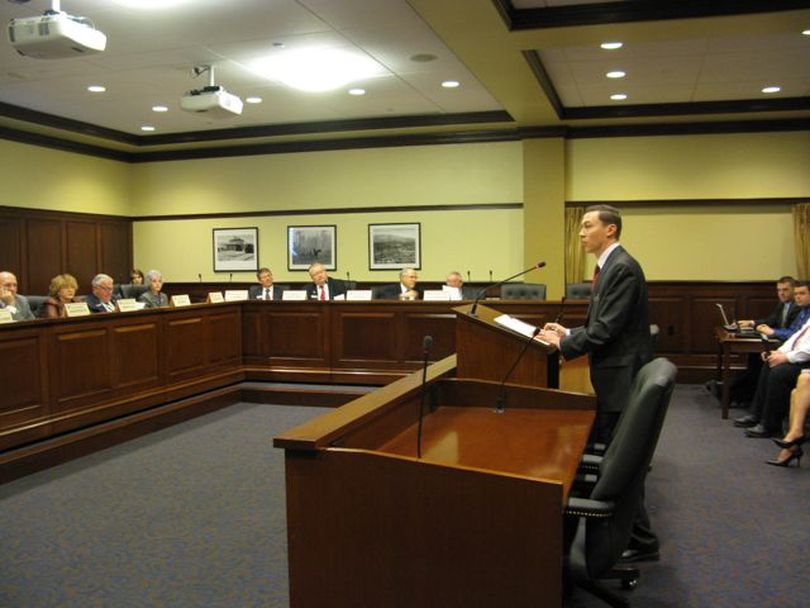 Rep. Brian Cronin and Sen. Kate Kelly, both Boise Democrats, brought a non-binding memorial to Congress to the House State Affairs Committee this morning calling on Congress to take action in the wake of a U.S. Supreme Court decision permitting unlimited independent campaign expenditures by unions and corporations, including foreign ones. "An artificial entity, a corporation, has now been afforded the rights of a person," Cronin told the committee. "The consequences of this ruling ... are worrisome to say the least." He said, "We could see an increase in independent expenditure advertising where there's no candidate who has to take the responsibility for dirty campaigning. ... We need to ask ourselves, is the problem with our political system that corporations do not have a strong enough voice?"

Rep. Brent Crane, R-Nampa, struck back, telling Cronin he's read Cronin's campaign finance report and he raised money from individuals, unions and corporations. "In your opinion, who is the owner of these evil corporations or their evil money?" Crane asked Cronin, to which Cronin responded that he didn't think he'd used the word "evil." Crane pointed to a line in the memorial that quoted a 1907 U.S. Senate report on the "evils of the use of (corporate) money in connection with political elections." Crane said, "Individuals own corporations ... such as our company, which is a small employer. ... I think that you're going to limit the voice of those individuals in the political process."

In the end, a motion to introduce the memorial failed on a near-party-line vote, with only Democrats supporting it, and then a motion to kill it passed, also on a near-party-line vote, with only Republicans backing it plus Rep. Mary Lou Shepherd, D-Prichard. But Cronin said several committee members sent him clear signals that if he changed some of the wording in the measure - adding a reference to unions, and deleting the 1907 quote about the "evils" of corporate money - he'd have more success. He said he plans to do that and bring it back.
---
---