Fri., Feb. 5, 2010
Merrill to lawmakers: 'We will have 30 parks again'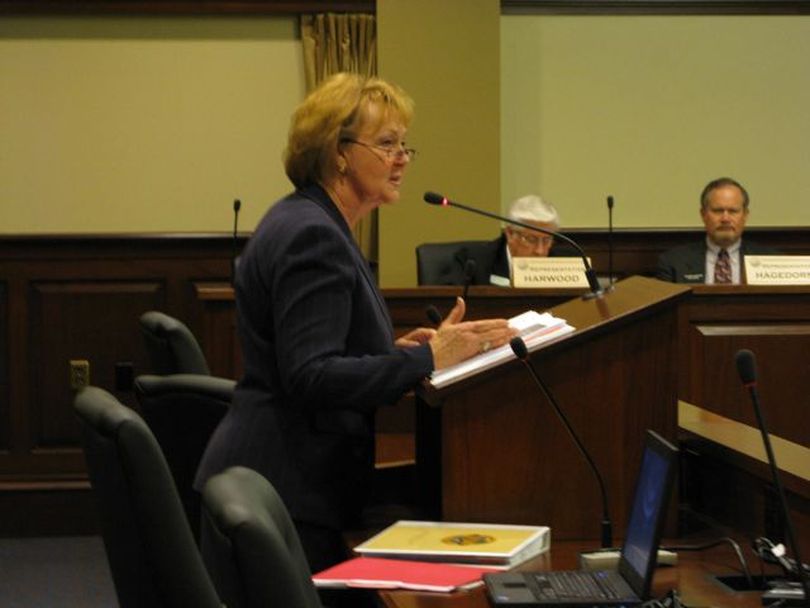 Nancy Merrill, Idaho state parks director, told the House Resources Committee today, "We are in a transition period and we have much to do." She noted that the new business plan the department has worked up - aimed at working toward weaning the department from state funding - is going through revisions. "We realize that there are some changes that need to be made," she said. And she told lawmakers that work is under way in response to the state Parks Board's decision this week to reverse its September decision to close Dworshak State Park and turn it over to non-state management. "The staff is reviewing that and trying to figure out where we're going to find the funding," Merrill told lawmakers. "We look forward to managing that park again, with our partners and whatever we can do. So we will have 30 parks again."

When Merrill and Gov. Butch Otter recently announced the plan to wean parks off state funding, only 29 state parks were envisioned, because Dworshak was off the list. Merrill's presentation to the House Resources Committee today is a long-scheduled overview of the department, but it reflects the recent dramatic changes in the outlook for the state's parks department. At the start of the legislative session, Otter proposed eliminating the state parks department, selling its headquarters and merging park management duties into the state Department of Lands. He later abandoned that idea.

Merrill told the committee, "Our mission is to improve the quality of life in Idaho." That includes a strong commitment to keeping parks open, she said. "We are looking for alternative ways and we are looking for ways to stretch the dollars as we try to do more with less," she said. That will mean some changes. "We may not be able to open every unit that we have in every park," Merrill said. "We may have a shortened season, we may have less people at our parks as far as our management, we may have more volunteers, we may have more people from the community helping." Already, she said, the motorcycle club Brother Speed has volunteered to mow the lawn at one park near Twin Falls. "Our users love our parks," Merrill said. "We can do this."


---
---