Thu., Feb. 11, 2010
Lawmakers question ITD head Ness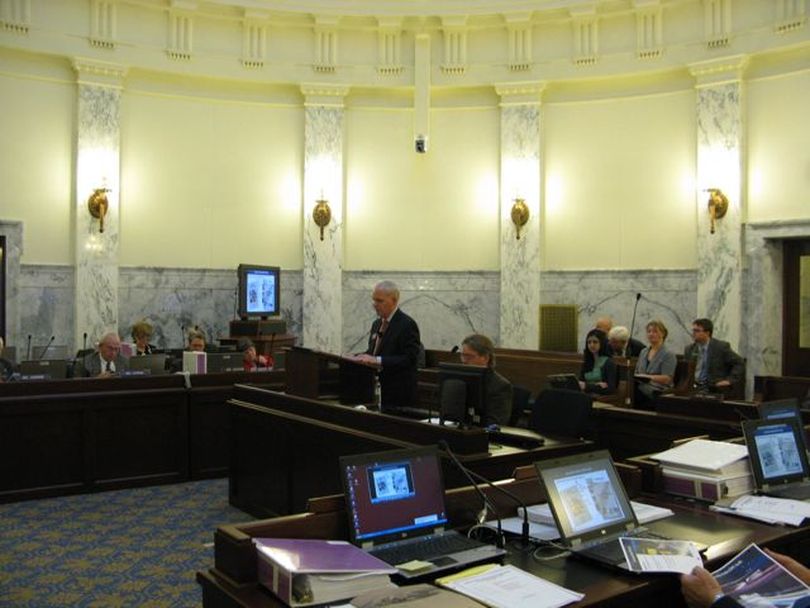 Several of the questions from lawmakers for new ITD chief Brian Ness focused on doing work in-house vs. contracting. Sen. Jim Hammond, R-Post Falls, asked which way is cheaper for paving projects. Ness said if the state uses its own workers for paving, it can't use federal funds without spending five times as much. "So probably the best use of our forces isn't to be paving roads, but to be doing the maintenance and operating work, whether it be snowplowing, replacing signs, replacing guard rail when it gets hit ... and that kind of thing," he said. Rep. Frank Henderson, R-Post Falls, asked Ness if he could use state funds without commingling them with federal funds, to avoid the requirement to pay higher prevailing wages on construction projects. Ness said only about 19 percent of state funds are used for construction, and most of that goes to matching federal funds. "It almost becomes an issue where the money you would need to do construction, you need five times as much in state funds just because of the match requirements," he said.

Henderson also questioned why the department hired consultants to handle right-of-way purchases for GARVEE-bond funded highway projects. "With stimulus and GARVEE, we doubled our construction program overnight, and it didn't make sense to really staff up the department for those spikes in the program, because then you're bringing people on board, you're training them ... for a small part of the program that may last a two, three, four-year time period. So it made sense to staff those spikes with consultants and have them do that work," Ness said.

One thing none of the JFAC members asked about: The recent revelation that ITD spent tens of thousands of dollars in federal funds on three groundbreaking or ribbon-cutting ceremonies for big highway projects in the Treasure Valley, after the governor's office told the department the affairs should be the governor's "signature events." During his presentation, Ness repeatedly promised to review all expenditures and make sure the department is a good steward of its public funds.


---
---