Special license plates win support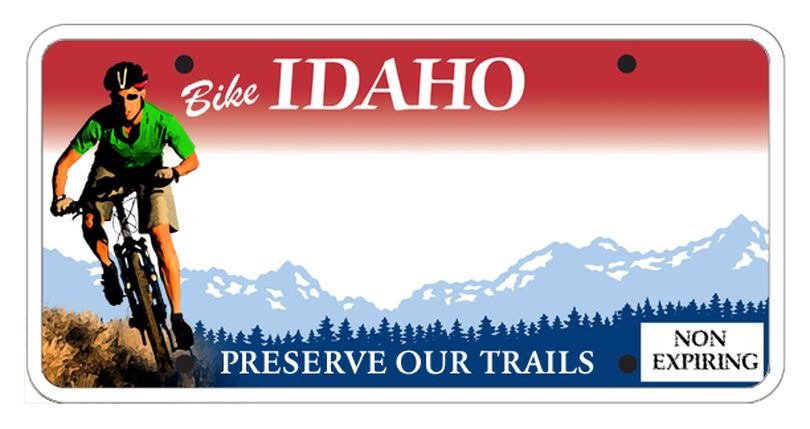 The House Transportation Committee has approved the proposed new mountain biking special license plate, which will help raise funds to maintain and expand public trails open to mountain biking around the state. "Idaho has more trails than any other state in the lower 48," said Leo Hennessey, supervisor of the non-motorized trails program for the state Department of Parks and Recreation. But he and other supporters said mountain bike trails need continuing maintenance to stay usable. Steve Stuebner, author of "Mountain Biking in Idaho," told the committee that Idaho is just becoming known for its mountain biking, and the buzz about the new special plate is helping with that. "I can tell you from personal experience, Idaho has world-class trails in every corner of the state - every corner," he said.
Rep. Brian Cronin, D-Boise, the bill's sponsor, noted that then-President George W. Bush went mountain biking in Idaho with then-Gov. Dirk Kempthorne during his 2005 visit to the state. The committee voted near-unanimously to send the bill, HB 486, to the full House, with just Rep. Ken Roberts, R-Donnelly, who said he supports mountain bike trails but opposes all new special license plates, objecting.

The same committee today also voted to introduce another proposal from Rep. Shirley Ringo, D-Moscow, for a special wilderness license plate, with proceeds to go to the Selway-Bitterroot Wilderness Foundation for stewardship projects in Idaho wilderness areas.
---
---