Mon., Feb. 15, 2010
Bill would give colleges own reserve fund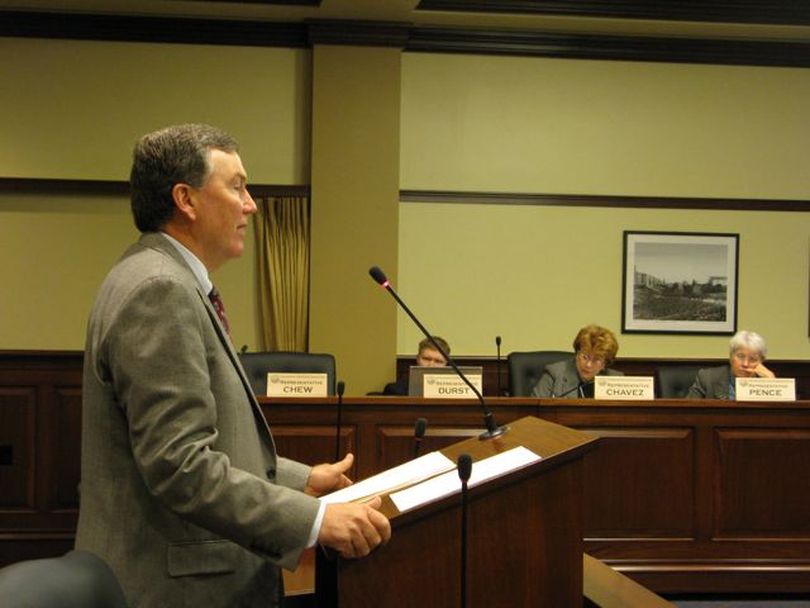 Idaho's state colleges and universities would get their own budget stabilization fund, under legislation introduced unanimously this morning in the House Education Committee. "It's such a good idea," said House Assistant Majority Leader Scott Bedke, R-Oakley, who proposed the bill and is co-sponsoring it with Sen. Joe Stegner, R-Lewiston, and the governor's office. "Would that we had done this years ago."

Initially, the bill would set up three funds: One to hold interest on student fees and tuition for those institutions that don't already retain that interest (only the University of Idaho now retains it, the state general fund otherwise takes it); and two "bucket" funds to hold money for distribution, one for the four-year colleges and universities, the other for the three community colleges and Eastern Idaho Technical College. Bedke estimated that the interest fund, which would start July 1, would give colleges and universities an additional $114,000 next year. "It's not a lot of money, but it's a start," he said. There's no money yet to put into the other two funds. "Monies would be put in this in a time of surplus or in a time of abundance," Bedke told the committee.

House Education Chairman Bob Nonini, R-Coeur d'Alene, commended Bedke for his work on the bill and said the committee will try to get it through its hearing and out to the full House quickly. Nonini said, like Bedke, he wishes "we would've done it years ago, but no time like the present." Asked the reaction he's gotten from colleges, Bedke said, "Everyone thinks this is a good idea, and they all wish we'd've set it up before, too, so that there'd be some money in it."


---
---