Tue., Feb. 16, 2010
New bill would require review of all sales tax exemptions, expirations for new ones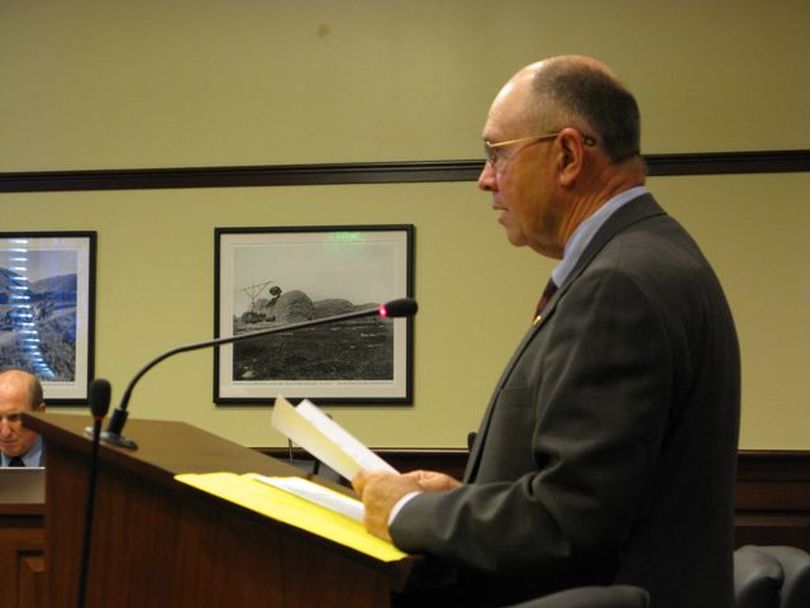 The Senate Local Government & Taxation Committee has agreed unanimously to support introduction of legislation proposed by Sen. Chuck Winder, R-Boise, to require the Legislature to review all sales tax exemptions at least every five years, and put a five-year expiration date on any new exemptions enacted after July 1, 2010. "Bring 'em out in the light of day and see what they are," Winder told the panel, which referred the measure to a privileged committee for introduction, since the deadline for non-privileged committee bill introductions has passed.

Sen. Eliot Werk, D-Boise, noted that there are bills already pending along these lines, including SB 1277, a bill he's co-sponsoring with six other Senate Democrats, which would make all state tax exemptions, credits and deductions expire on Jan. 1, 2012, unless specifically extended by state law; and would require all new exemptions to expire in five years. Another is HB 396, from Reps. Wendy Jaquet, D-Ketchum, and Grant Burgoyne, D-Boise, to set up a commission to review all existing sales tax exemptions at least every eight years for equity, fairness and more.

Sen. Joe Stegner, R-Lewiston, said he's been involved in some efforts to review exemptions, but said, "There is, in my opinion, a significant barrier to try to do that in that manner, because you have a tremendous amount of pressure from the people that enjoy the exemption, and no offsetting opinion particularly from the rest of the state. So it gives the impression that there's just tremendous, wide support across the state for the exemption, when in fact you're listening to a pretty small group of folks." Stegner said, "Historically, the pressure has been so difficult, so great that we have not done a very good job of being able to analyze these." Existing exemptions and exclusions from Idaho's sales tax, combined, exceed the amount the tax collects.


---
---