Wed., Feb. 17, 2010
Sen. Crapo addresses lawmakers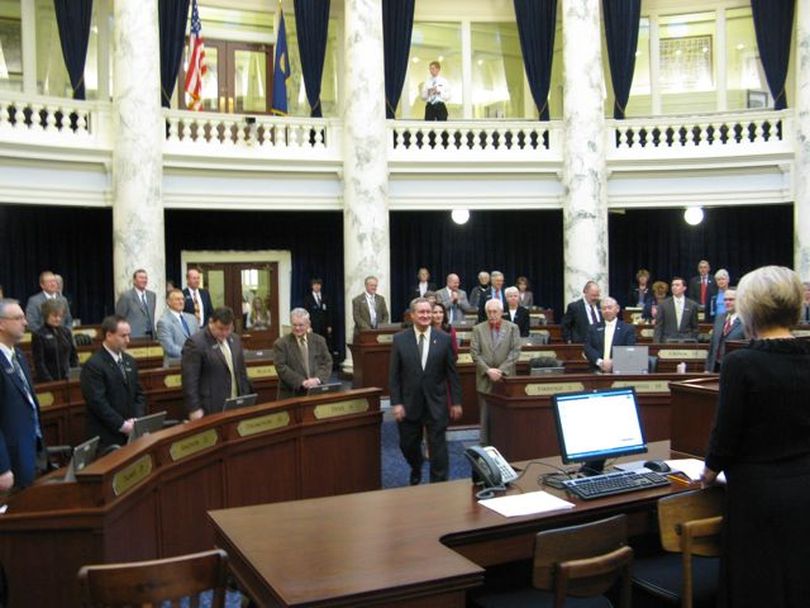 U.S. Sen. Mike Crapo is now addressing the state Senate; he'll then address the House. "This is the first time I've been back since the remodeling, and it looks great," he said. "It looks fantastic." Crapo said his "first report on Washington, D.C. is it's got 30 inches of snow and it's shut down." His next report: He's concerned about federal spending. "We've seen an explosion of spending in Washington, D.C.," Crapo told lawmakers. "You cannot sustain the kind of growth that we have in the federal budget when we have the kind of debt that we have."

He added, "Frankly, I don't see the appetite in Congress to control spending - there's a lot of rhetoric." He does see, he said, an "ominous ... potential for increased taxes." He decried the "reach of the federal government into the economy" as "mind-numbing." However, Crapo said, "I believe there will be a meaningful effort for us to try to find bipartisanship and common ground to try to address some of these problems." Among positive developments he cited: He said he thinks cap-and-trade legislation won't pass, but other energy legislation could, to move toward a "diversified energy portfolio." He touted more openness to nuclear power, and said renewables and conservation also offer promise. "These kinds of approaches to an energy policy are starting to develop broad-based support," the senator said, calling that "probably the best jobs bill that we could ever implement."

"I personally will be working hard to try to find those areas where we can build common ground and we can move forward in strengthening this great nation," Crapo said.


---
---