Tue., Feb. 23, 2010
Resources panel backs hunter secrecy bill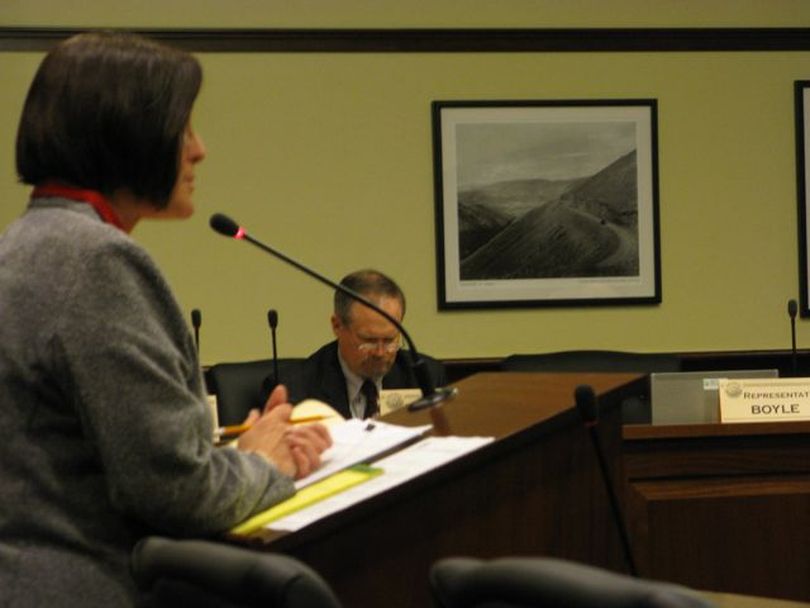 The House Resources Committee has agreed to send HB 531 to the House's amending order with committee amendments attached, to clear up a wording problem in the bill. The measure, from Rep. Judy Boyle, R-Midvale, would make all hunting licenses and tags secret, plus add criminal sanctions for any harassment of hunters. The names of those getting hunting licenses and tags long have been public record in Idaho. Several media representatives spoke against the bill, saying it was too broad and would close down records that reporters, hunters and fishermen long have legitimately used, for everything from checking whether a candidate for the Fish & Game Commission had a hunting license to verifying that the subject of an outdoor feature about a trophy catch caught the fish legally. Jeremy Pisca, lobbyist for the Idaho Allied Daily Newspapers, said the bill was akin to going after a "gnat with a sledgehammer." "My plea to you is to please don't close down the public's ability to access its government," he told the committee.

The Idaho Farm Bureau and the Idaho Cattle Association testified in favor of the bill. Boyle said it would prevent wolf hunters from being harassed. "It's my belief that one of the reasons for government is to protect its citizens, and I feel that's what this bill will do," she said. The motion from Rep. Marv Hagedorn, R-Meridian, to send the bill to the amending order passed on a voice vote, with three committee members objecting.
Full disclosure here: I'm the president of the Idaho Press Club, an association of working reporters around the state, which was among the media groups objecting to the bill. Press Club volunteer lobbyist Sydney Sallabanks, of Gallatin Public Affairs, told the committee, "Reporters in Idaho use these records all the time." My newspaper, The Spokesman-Review, also is a member of the Idaho Allied Dailies, the group Pisca represents.
---
---