Fri., Feb. 26, 2010
Preparing for Monday's big vote on school funding…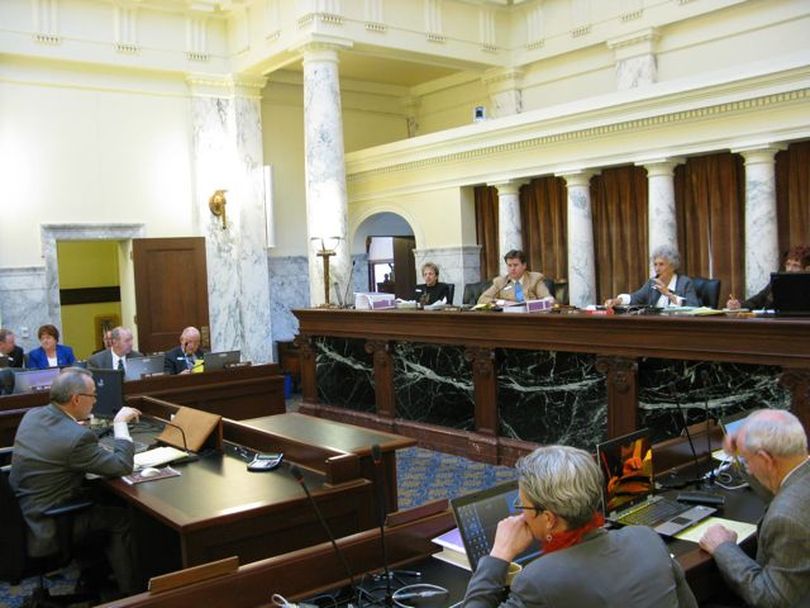 In anticipation of the budget-setting for public schools on Monday, JFAC members have been given a breakout of the blueprint that a group of JFAC members and education stakeholders have arrived at after hours of meetings. The handout includes several items that Senate Finance Chairman Dean Cameron, R-Rupert, said are the result of a "unanimous agreement" among stakeholders, including state Superintendent of Schools Tom Luna, the Idaho Education Association, the Idaho Association of School Administrators, and the Idaho School Boards Association. Among them: funds for the Idaho Reading Initiative, the Math Initiative, and ISAT remediation were combined and the overall amount reduced by 10 percent. Funding for the Idaho Digital Learning Academy next year is set at $5 million. Various other line items, from classroom supply funding to gifted and talented education, are shifted into the discretionary funds column for school districts, allowing them to decide where to spend the funds. Overall transportation funds are reduced by 10 percent, with that amount being moved into the discretionary funds column for school district.

Results of all the moves on salaries would be a base salary reduction for teachers and classified staff of 4 percent, a base salary reduction for administrators of 6.5 percent, and a freezing of the salary grid to save $10.13 million next year.

Cameron said the chairmen of the House and Senate education committees also participated in the group meetings. If any of the education stakeholder groups objected to a move, it was taken off the table, he said. JFAC Co-Chair Maxine Bell, R-Jerome, said, "I was there - there were no votes. There were nods and groans and gnashing of teeth, but there were no votes." Said Cameron, "We also made it clear that that did not prevent any of you from making a motion higher or lower." He added, "Everybody in my opinion gave. ... All parties contributed to the overall process."

---
---