Wed., Jan. 6, 2010
First hearing opens in renovated Statehouse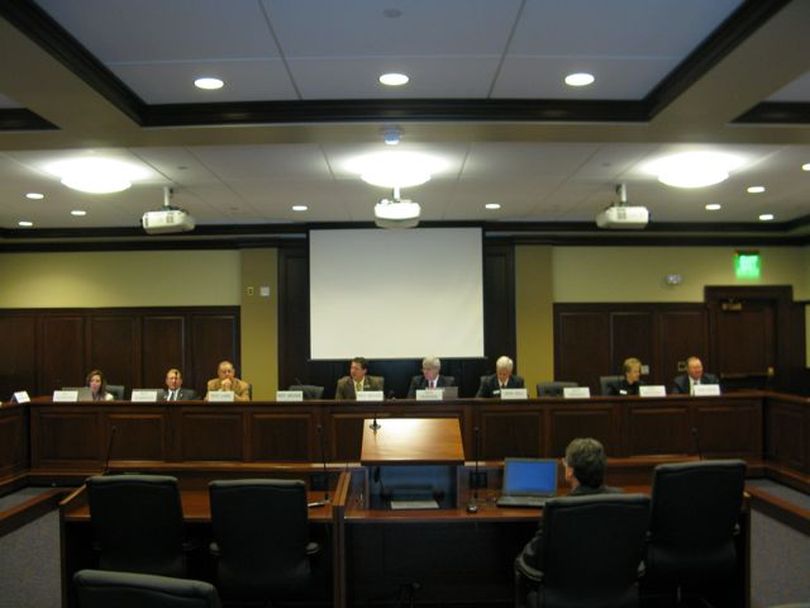 The first legislative hearing in the newly renovated state capitol has opened, with the Joint Legislative Economic Outlook and Revenue Assessment Committee taking testimony on the state of Idaho's economy, to help lawmakers decide where to set the state budget for next year. "Everyone's rather speechless - it's very impressive," said committee co-chairman Rep. Cliff Bayer, R-Boise, as the hearing began in one of the spacious, dark wood-trimmed hearing rooms in the newly completed underground Statehouse wings - a big contrast to last year's cramped meetings in the old Ada County courthouse building. Said Bayer, "It's a challenging proposal that lies in front of us ... a very formidable budget year."

The first to speak was state Department of Labor chief research officer Bob Uhlenkott, filling in for a missing Bob Fick, who recently suffered a heart attack while visiting relatives and was unable to return to Boise in time. Uhlenkott's news was mostly grim: The number of Idahoans working now is the lowest since February of 2002, and record numbers of unemployed people have forced both increases in unemployment taxes and cuts in benefits, which are dropping to mid-2006 levels. As of Jan. 4, Idaho had borrowed more than $108 million from the feds to continue paying unemployment benefits, and Labor expects that figure to rise to nearly $190 million by mid-2011.

"As a lagging indicator, we anticipate Idaho's unemployment rate may continue rising slightly in the coming months, leveling off in the 8-9 percent range by the end of the second or third quarter of 2010 before beginning a slow descent and staying in the 8 percent range through mid-2011," Uhlenkott told the lawmakers.
---
---