Thu., Jan. 7, 2010
Otter favors holdback on schools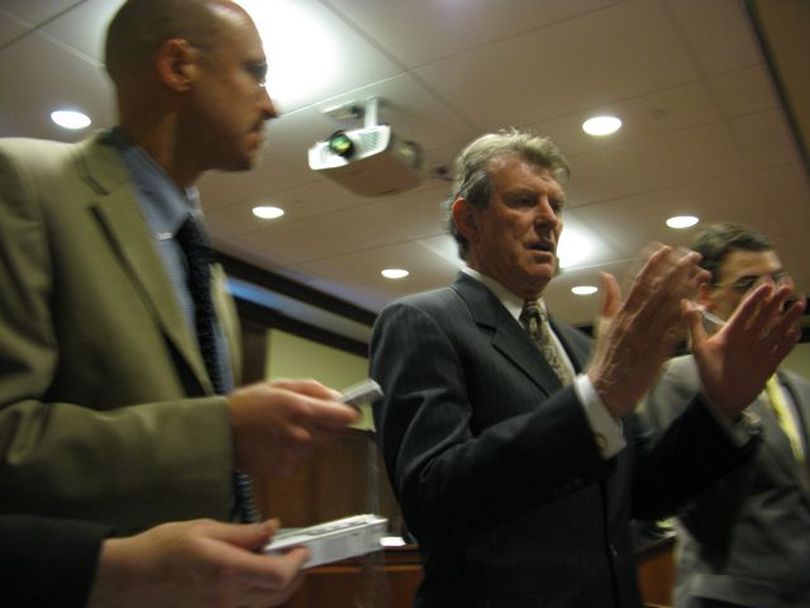 Schools would be hit by any additional holdbacks imposed this year, Gov. Butch Otter said just now in response to questioning from reporters at his news conference this morning. Asked if he supports a proposal GOP legislative leaders put forth in a Dec. 7 letter - to hit school districts with any additional cutbacks to be imposed now, but allow them to borrow from their state appropriations for next year if they need that to get through the cuts - the governor responded "Yes."

Otter said, "We watch very closely what would happen if we didn't have a safeguard for public education in growth." He said he's not backing off on protecting public schools from his September holdback by tapping $49 million from reserve funds, and House Speaker Lawerence Denney and Senate President Pro-Tem Robert Geddes said they're in agreement with that. Said Otter, "Any additional ... they can borrow against future income." He added, "We do know this - we do know that there are school districts that have reserves, and so if we have a holdback they'll probably be able to handle any additional holdback from their reserves. But a school district that doesn't have reserves, that's when the mechanism that Bob and Lawerence" designed would kick in, he said.

Asked about state schools Supt. Tom Luna's opposition to further cuts in schools, Otter said, "He's doing his job. We we have to do our job - we have to have a balanced budget."

---
---