Fri., Jan. 15, 2010
School borrowing plan raises doubts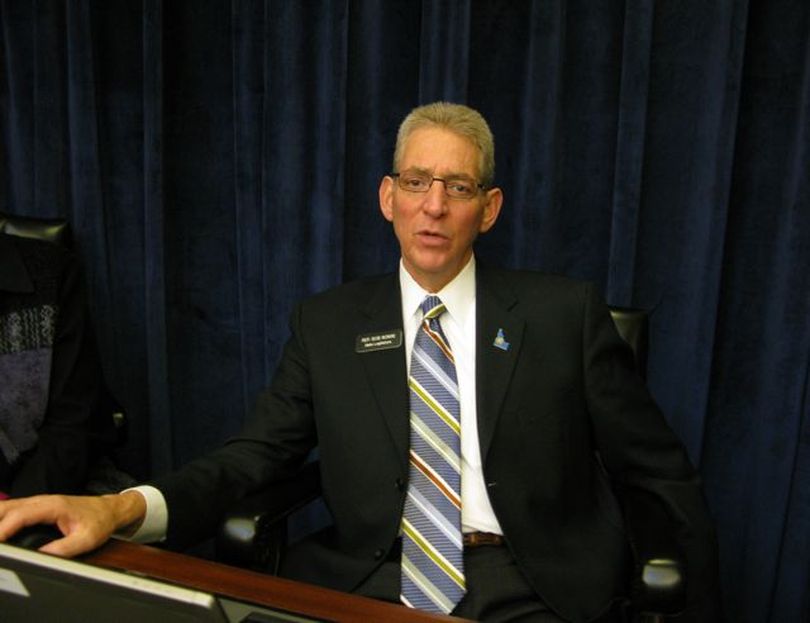 The deal struck between Gov. Butch Otter, House Speaker Lawerence Denney and Senate President Pro-Tem Bob Geddes - to hit public schools with a new budget holdback but let districts that can't come up with their share of the $27.9 million in cuts borrow from state reserves, then pay the reserves back from their 2011 state appropriations - is drawing some criticism focused on the borrowing part. House Education Chairman Bob Nonini, R-Coeur d'Alene, said he doesn't see how the plan can work when next year's budget for schools is being cut, too.  "I don't see it being there to pay back," he said.

Plus, the source for the loans - the public education stabilization fund - already is down to a $22.9 million balance, if lawmakers follow Otter's recommendation to shield schools from his September mid-year holdback by tapping the fund for $49.3 million. State Superintendent of Schools Tom Luna said Wednesday that at the end of the current school year, the same fund, known by its acronym PESF, will have to be tapped for about $10 million because Idaho enrolled more school kids this year than the state estimated it would. "And then a couple other items have to come out of there, so we're going to end up at the end of this fiscal year with about $12 million in PESF," Luna said. "That's not much of a cushion for reserve."

Nonini is worried about the borrowing idea. "Where is the money they're going to borrow from?" he asked. "It's like a credit card - how do you pay it back?" He said, "I don't know if it's a wise way to budget for public education." Wayne Hammon, Otter's budget chief, said the plan is still active. "JFAC would have to authorize it when they do the holdbacks," he said.
---
---