Wed., Jan. 20, 2010
Trimming services for the vulnerable…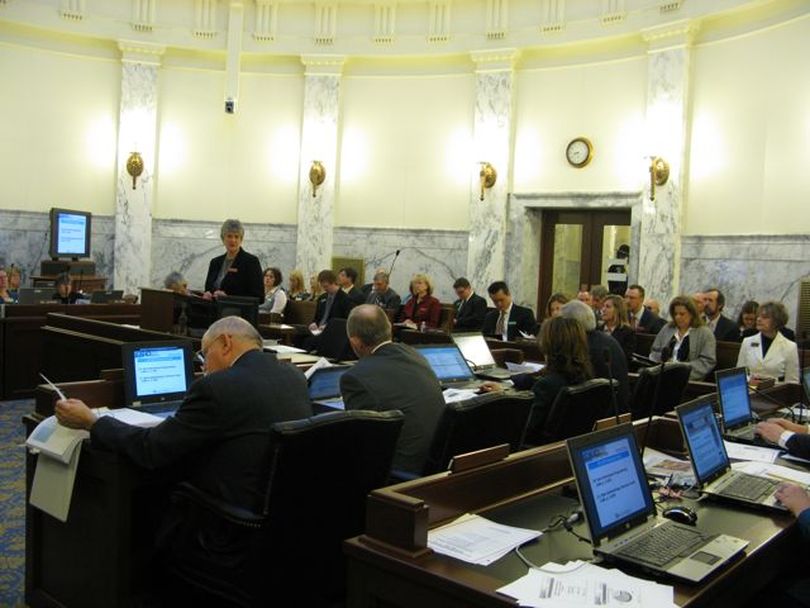 This morning, legislative budget writers are in the second of three days of hearings on the Department of Health & Welfare budget, with today's focus on mental health and substance abuse services, psychiatric hospitalization, child welfare and developmental disabilities - all areas where budget cuts can have a harsh impact on vulnerable people. At the end of yesterday's hearing, which focused on Medicaid, Sen. Shawn Keough, ,R-Sandpoint, said, "They serve the neediest population of Idahoans, and it's clear that they're struggling to do that in some instances and that it will remain a challenge with the economic downturn." Keough said she's hoping to ensure that as many resources as possible go "down to the street level" where they're needed most.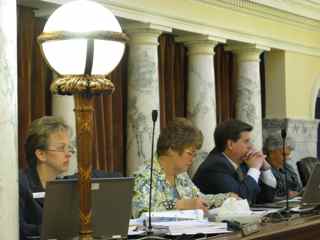 Rep. Shirley Ringo, D-Moscow, said, "I'm extremely concerned for providing adequate services for the vulnerable part of our population." She spoke out yesterday about lawmakers "acting as if the only way is to make cuts," and said, "I really think we need to look at the revenue side." When Idahoans understand the specific impacts of cuts on the state's ill, poor and disabled, she said, "I have a hard time thinking that they'll be acceptable to folks." But JFAC Co-Chair Dean Cameron, R-Rupert, said he doesn't see tax increases as an option - and certainly not for the budget committee, whose task is to balance the state budget. Tomorrow, the joint committee will examine budget situations for welfare, public health and the medically indigent.
Among today's discussions: Holdbacks at the two state mental hospitals are particularly difficult to accomplish, because reductions in hospital staffing can result in both public safety and accreditation problems; personnel makes up 80 percent of the hospitals' budgets. "Any proposed reductions in personnel hit the hospitals very hard," H&W Administrator Kathleen Allyn told lawmakers. Among savings so far: State Hospital North closed its lab, and now contracts out for lab work, laying off one medical technologist. State Hospital South laid off two non-direct care staff, is holding several more positions vacant, and will furlough non-direct care staffers.
In the state substance abuse treatment and prevention program, two state employees have been laid off. In adult mental health, five have been laid off, temporary positions eliminated, and 10 vacancies held open. In children's mental health, there have been two layoffs and four vacancies held open.
---
---