Fri., Jan. 22, 2010
Human Rights chief: 'This is not a time we can back off'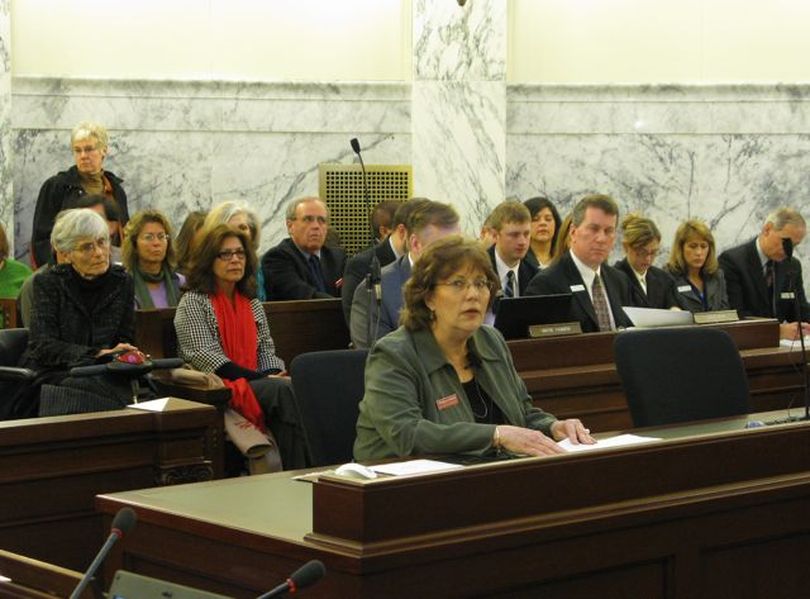 Pam Parks, director of the Idaho Human Rights Commission told legislative budget writers that when Idaho passed the Idaho Human Rights Act, which the commission enforces, "Idaho made a clear and strong declaration that we will not tolerate discrimination." She noted that the state's reputation has suffered from the activities of racists. "Recently we are seeing a resurgence of ugly acts in our beautiful state," she said. "This is not a time that we can back off our resolve." If Idaho had no human rights commission, she said, the federal government would be responsible for enforcing anti-discrimination laws in the state.

The commission mediates discrimination claims in the state, often finding solutions before the cases end up in court; in other cases, the commission files court cases to enforce the law. Parks described a case of severe workplace racial discrimination; a case in which a teen girl was sexually harassed by her boss; and a case in which a person in a wheelchair was denied a job because employer said there was no space for the wheelchair - in that case, the commission helped the business find ways that the wheelchair could be accommodated. "Our budget has always been very lean," Parks told lawmakers. "We have learned how to do a lot more with less as we have seen our workload double in the past 20 years, while the staff has not."
She noted "some very difficult budget challenges," and said, "We must play a part, our part in this demanding effort." She said talks are under way with the state Department of Labor about reorganizing the Human Rights Commission under that department, a path some other states have followed. "We are unable to accept private donors and grants because of the conflict of interest ... with that kind of funding," she said. Parks told lawmakers that though the commission is a small part of the state's budget, "It is a critical investment."
---
---