Wed., Jan. 27, 2010
Enrollment growth at new community college 'astounding,' sets record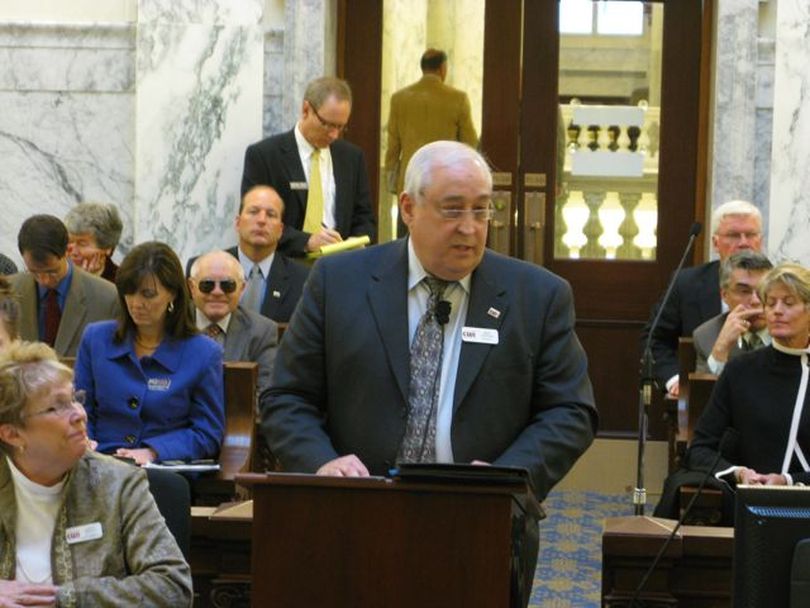 Bert Glandon, president of the College of Western Idaho, says the new Treasure Valley community college set a record nationally when it opened with 1,208 students. Most community colleges start up with no more than 200 students enrolling, he said. "We jumped to 3,600 in the first six months. Right now, today, unofficially, we're looking at 4,837.3." Amid laughter, he said, "It is the kind of thing that's just become exhilarating, to see the kind of involvement from the local community."

Glandon said, "It ... is very clear that this was a community college that was long overdue." The response, he said, has been "astounding." As it starts up, Glandon noted, CWI is essentially borrowing the accreditation of the College of Southern Idaho in Twin Falls, a level of cooperation between sister institutions that he said was refreshing and new to him. Plus, he said the transfer of the technical college functions from Boise State University to the new community college was "one of the smoothest I've ever seen between two institutions."

"No community college has ever started up and had the kind of growth that we've had here," Glandon told JFAC. "So we are conservatively projecting for this fall 6,000 students, and 6,600 for spring. ... That is very conservative."


---
---