Wed., Jan. 27, 2010
NIC: 'The economy goes down, our enrollment goes up'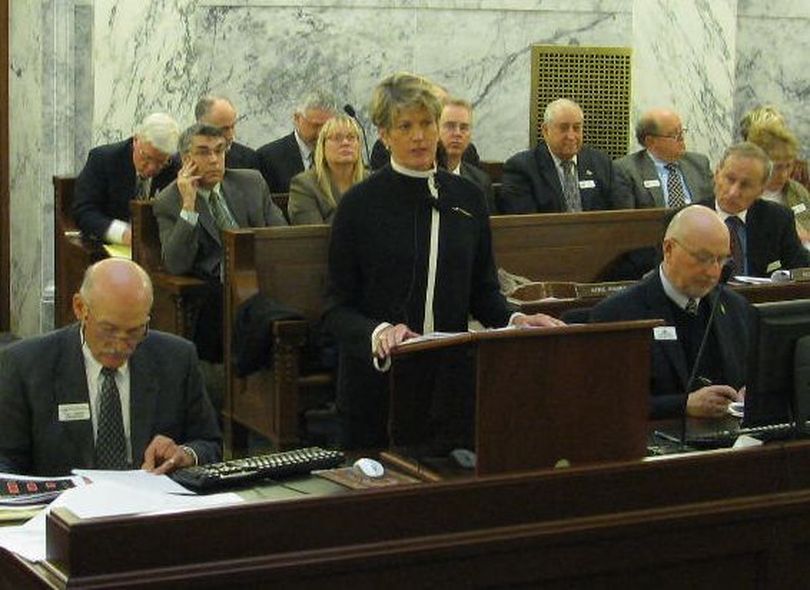 North Idaho College President Priscilla Bell told legislative budget writers this morning that her college has no wish list for funding, recognizing the tight state budget. Students will, however, feel the impact of holdbacks and budget reductions, she said, as they come at a time of sharply increasing enrollment. "Community college enrollments are counter-cyclical," Bell said. "The economy goes down, and our enrollment goes up." For next year, Gov. Butch Otter is proposing a 4 percent cut in state funding for community colleges, and that's after pumping an additional $1 million into the new College of Western Idaho to cover huge, unanticipated enrollment jumps, a move Bell said NIC supports.

In the short term, NIC is getting more tuition revenue than anticipated with the increased enrollment, and can handle holdbacks with "some position eliminations and deferred maintenance and that sort of thing, but over the long term, NIC students are going to feel the impact in a number of areas," she said. One is the increased use of adjuncts and part-time faculty to serve the growing numbers of students, and those part-timers are becoming harder to find, particularly in areas like nursing and sciences. And since student advising is generally handled by full-time faculty, that poses difficulties as well. Community college students particularly need advising if they're planning to transfer to a four-year college, Bell noted. She said for now, some staff and adjunct faculty are being trained in student advising. Building maintenance also is suffering. "We'll have to catch up in the future, and it's going to cost more," Bell said. "Fixing problems in an emergency is always more costly than doing maintenance."

She also highlighted various successes at NIC, including a 61 percent increase in the college's online classes since 2005, which offer "the hallmark of community college - access," Bell said. NIC also has seen a 91 percent increase since 2005 in dual enrollment, in which high school students take college courses. It's now had students actually earn their associate degree a week before they get their high school diploma. "It's pretty cool, because their parents are really pleased," Bell said.
---
---