Fri., Jan. 29, 2010
Commissioner: Idaho's image in jeopardy if state loses Human Rights Commission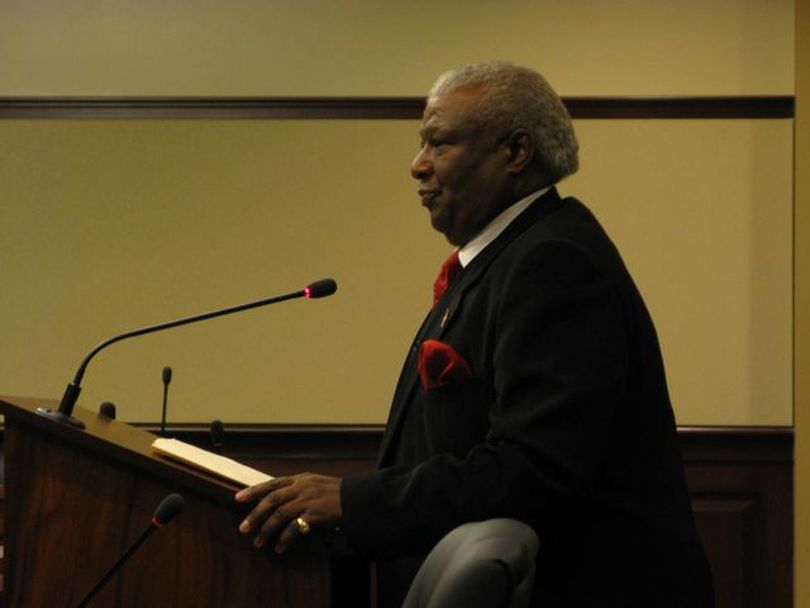 Idaho Human Rights Commissioner Joe B. McNeal came up for a confirmation hearing this morning before a Senate committee, and he told the senators, "As you all know, 40-plus years ago the state of Idaho passed a law making it clear that Idahoans would not tolerate discrimination. Enforcement of that law has always been the most important work of the Idaho Human Rights Commission." McNeal, a decorated Air Force veteran, Mountain Home city councilman, and prominent citizen who's served on state boards and as an acting senator and representative, took questions from members of the Senate State Affairs Committee.

Sen. Monty Pearce, R-New Plymouth, said, "I read your bio and it's very impressive what you've done, I congratulate you on being an outstanding citizen of the state of Idaho. You've served for a while on the Human Rights Commission. Do we have a real problem here? ... Do we have a lot of cases coming before the commission?" McNeal responded, "There are a lot of cases that come before the commission. We do have problems as all states do. I think the professional staff that we have at the commission that I've dealt with so far, they do an outstanding job in doing these investigations. Of course, they could use more money and they could use more help, but yes, we do have a problem in our state, and they do a good job of doing the investigations and getting it before the commissioners for the adjudication."

Asked about the proposed elimination of state funding for the commission, McNeal said that would "devastate" the commission, but noted that another avenue is now being pursued to place the commission under the state Department of Labor. "I think that the image of our great state is at jeopardy if we was to lose the Idaho Human Rights Commission," McNeal said.
---
---