Wed., July 14, 2010
Honoring Vernon Baker, World War II hero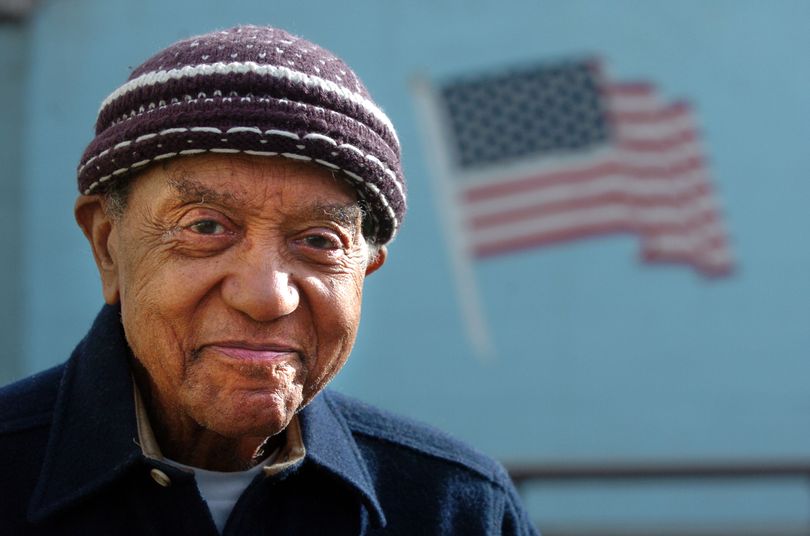 Idaho Senator Mike Crapo today offered this tribute on the passing of Idaho Congressional Medal of Honor recipient Vernon Baker of St. Maries: "Mr. Vernon Baker, an Idahoan, received the Congressional Medal of Honor 50 years after his honorable service in World War II.  He is the only living African-American to receive Congress' highest honor.  Baker is a true war hero and he will remain a legend and testament of determination and steadfastness in the face of unspeakable discrimination and extreme obstacles.  I join all Idahoans in mourning his passing but honoring his achievements."
Gov. Butch Otter issued this statement: "Vernon Baker was the embodiment of what it means to be a patriot – someone whose courage, commitment and sacrifice made him a role model and an icon for a generation of Americans. I was proud to know him and proud to call him an Idahoan. Vernon was a humble man, but he was among the greatest of the Greatest Generation. It's too bad it took the government so long to recognize and acknowledge that."

Sen. Jim Risch issued this statement:  "I am saddened by the passing of Vernon Baker, a Medal of Honor recipient who lived in St. Maries, Idaho.  I had the honor of meeting with Vern during my tenure as governor and appointing him to the Idaho Commission on Human Rights, where he faithfully served. Vern epitomized what has been called the 'greatest generation' and selflessly served this nation at a time when he was not welcome in all places.  He loved his country and was deserving of all the honors bestowed upon him for his outstanding service and sacrifice.  For nearly 25 years, Vern Baker chose to call Idaho his home, and now we salute him one last time for his selfless courage and grace."

Baker was the only living black World War II veteran to receive the Medal of Honor, the nation's highest commendation for battlefield valor. He died at age 90 after a long battle with cancer. You can read more here at spokesman.com.

---
---