Tue., June 8, 2010
More money transferred for tax refunds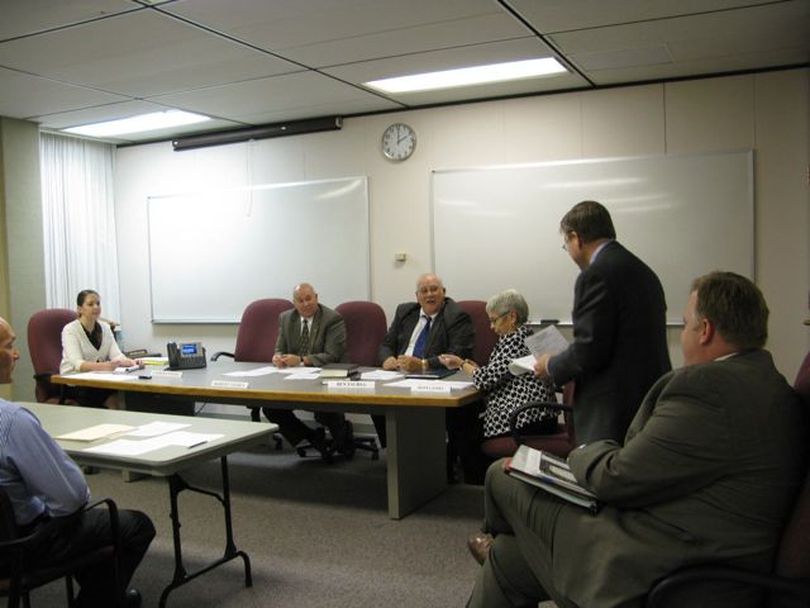 Idaho's state Board of Examiners voted unanimously today to transfer another $11 million from the state's general fund to the tax refund account, to make sure Idaho income taxpayers' refunds go out on time (and to avoid the state having to pay interest, which would have been assessed on refunds not paid out by June 15, with the interest calculation going back to April 15). It was the third time this year the board has had to make such a transfer; in March, it transferred $30 million, though the Tax Commission had requested $45 million; a month later, it had to transfer the other $15 million.

Tax Commission staffer Mark Poppler told the board the additional $11 million is essentially a short-term loan - the Tax Commission should be able to pay it back to the general fund before the end of June, plus some. Current forecasts show the refund account will transfer about $15.7 million back to the general fund at the end of the month.

It's all part of a rather odd dance Idaho performs, with a tax refund account that starts each year with $1.5 million in it, an amount that then goes up and down as taxes are paid in and refunds out. In two of the last three years, similar spring transfers have been needed. As people pay their taxes, 20 percent goes into the refund account, while the rest is "swept" daily into the general fund.

Idaho Attorney General Lawrence Wasden, who made the motion to approve the latest transfer, said some of the state's procedures and laws for handling the refund account appear to be outdated and don't fit with current budgetary practice; he suggested the executive and legislative branches look at the process and consider any needed updates. State Tax Commission Chairman Royce Chigbrow, however, told the board he believes "the system is working," and the need to go repeatedly before the Board of Examiners - which called special meetings to hear the emergency requests - is "a good internal control feature."

Senate President Pro-Tem Bob Geddes, who presided over the Board of Examiners meeting as acting governor, said, "The money that needs to be refunded is not the state's money, it's obviously the citizens' money."
---
---