Fri., May 28, 2010
One Idaho prison violence lawsuit moves toward conclusion; newer one pending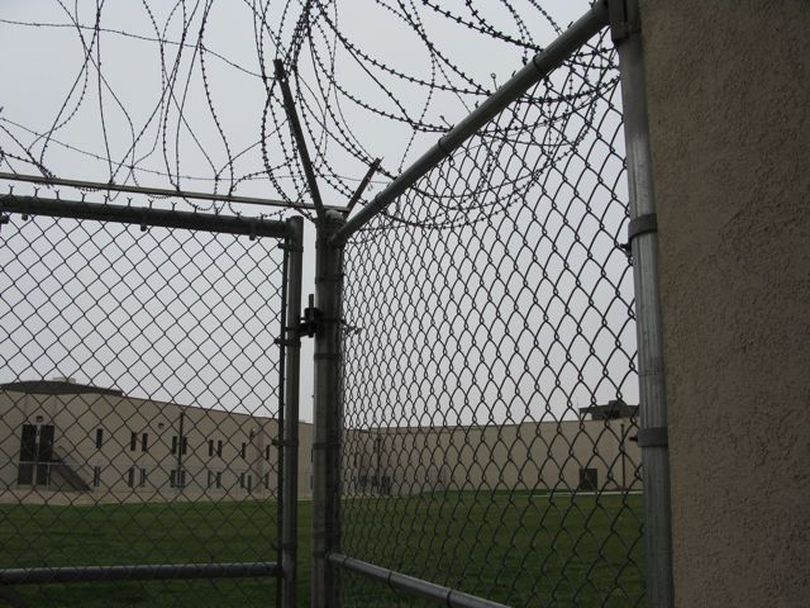 A major portion of an Idaho prison-conditions lawsuit that stretches back nearly three decades could be closed, as a federal judge weighs whether changing conditions and procedures at the Idaho State Correctional Institution have done away with rampant violence, near-routine brutal rapes of newly arrived young prisoners, overcrowding, limited access to psychiatric and medical care and other problems that were identified there in the early 1980s. Click below to read the full story from AP reporter Rebecca Boone. At the same time, more recent federal-court litigation involving Idaho's first privately operated prison, the Idaho Correctional Center, which is run by the Corrections Corp. of America, include allegations of brutal inmate-on-inmate violence ignored by guards, denial of medical care and more; that case still is pending.
Judge may close part of Idaho prison crowding case
By REBECCA BOONE, Associated Press Writer

BOISE, Idaho (AP) — After nearly three decades of court battles over conditions at the Idaho State Correctional Institution, a federal judge is weighing whether to discontinue part of the prison overcrowding lawsuit.

U.S. District Judge B. Lynn Winmill told attorneys for the Boise prison inmates last week that they have 30 days to let him know if they oppose closing the oldest portion of the case, which aimed to stop rampant violence, the near-routine brutal rapes of newly arrived young prisoners, limited access to psychiatric and medical care and other problems at the lockup. Changing conditions and procedures at the prison make enforcement of that part of the case difficult, he noted.

Winmill also said that as long as state officials "tread cautiously and show good faith in maintaining compliance" with court rulings designed to prevent overcrowding, he's prepared to reduce the long-term monitoring requirements at the prison as well.

"I'm grateful that he is acknowledging that things have changed, times have changed," said Idaho Department of Correction Director Brent Reinke. "There was a lot of concern around medical care, clothing, food, psychiatric care, classification, programming — we have tried and been quite diligent in our approach in dealing with those issues."

Still, Winmill said he wouldn't hesitate to re-impose stringent monitoring if needed.

The case began in the early 1980s, when so many inmates at the prison began filing lawsuits that the cases threatened to clog the state's federal dockets. A judge ultimately combined them into one big lawsuit, dubbed the "Balla case" after lead plaintiff Walter Balla.

In three major rulings over the next two decades, federal judges ordered the state to stop overcrowding at the prison, provide warm clothing to inmates, improve access to medical and psychiatric care and rehabilitation programs, and to take other measures to ensure that some units of the prison would no longer be "an extremely violent place to live."

Before the first Balla trial, "virtually every young man assigned to that custody level was brutally raped. Guards and inmates alike were subject to physical assault," former U.S. District Judge Harold Ryan noted in 1984. "Substantial evidence was introduced demonstrating that double-celling of close-custody inmates resulted in the infliction of unnecessary and wanton pain, and was grossly disproportionate to the severity of crimes warranting imprisonment."

In 1985, the judge ordered the department to take nine steps to fix the problems at the Idaho State Correctional Institution. But a couple of years later, the case was back in court, with inmates persuading the judge again that overcrowding had made the prison unbearable.

The third major ruling in the case came in 2005, when the prison had again become overcrowded and U.S. District Judge James Fitzgerald permanently barred the state from double-bunking inmates in a section of the prison that became known as the "Balla beds."

But the state has struggled to comply with the overcrowding rules in recent years.

A prison riot in January 2009 destroyed a new housing unit and forced correction officials to temporarily double-bunk the Balla beds while they scrambled to find new accommodations for the displaced inmates. Winmill said the state's quick response in fixing the problem stopped him from reaching a contempt of court finding.

Attorneys with Boise law firm Stoel Rives, which has represented the inmates for the last several years, said they believe problems at the prison will continue to occur until budget and facility challenges are taken care of.

"A lot of the issues have not gone away, but maybe they've improved," said J. Walter Sinclair. "Until the whole system is seriously looked at and addressed, they're going to continue to have complaints."

But the rulings made in the 1980s are tied to conditions that existed over 25 years ago, Winmill noted in his order last week, and in the years since, there have been significant changes at the Idaho State Correctional Institution and in the Department of Correction.

If more litigation is needed over conditions at the prisons, it would be more efficient to handle them in new individual lawsuits, Winmill said.

Copyright 2010 The Associated Press.


---
---