Wed., Nov. 3, 2010, 4:06 p.m.
GOP tide sweeps out six-term lawmaker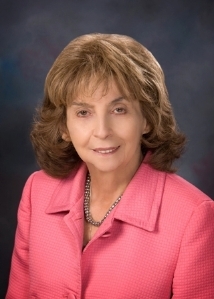 The Republican sweep of Idaho's elections on Tuesday carried off one of North Idaho's longest-serving lawmakers, a Democrat who often voted with the Republicans and whose campaign slogan was "as independent as Idaho." Rep. Mary Lou Shepherd, D-Prichard, lost her bid for a seventh term in the Idaho House to political newcomer Shannon McMillan, who won with 54.9 percent of the vote. It was one of five seats Republicans picked up in the Idaho House while holding even in the Senate, boosting their supermajority in the Legislature from three-quarters of the seats to four-fifths.
Shepherd, 77, a retired restaurant/tavern owner who's served in the House since 1999, said she'd never heard of McMillan before the campaign. "It doesn't seem to matter what you do or how you do, it's if you have a big 'R' or not," Shepherd said. You can read my full story here at spokesman.com.
---
---