Mon., Nov. 15, 2010
Budget writers: 'It's going to be hard'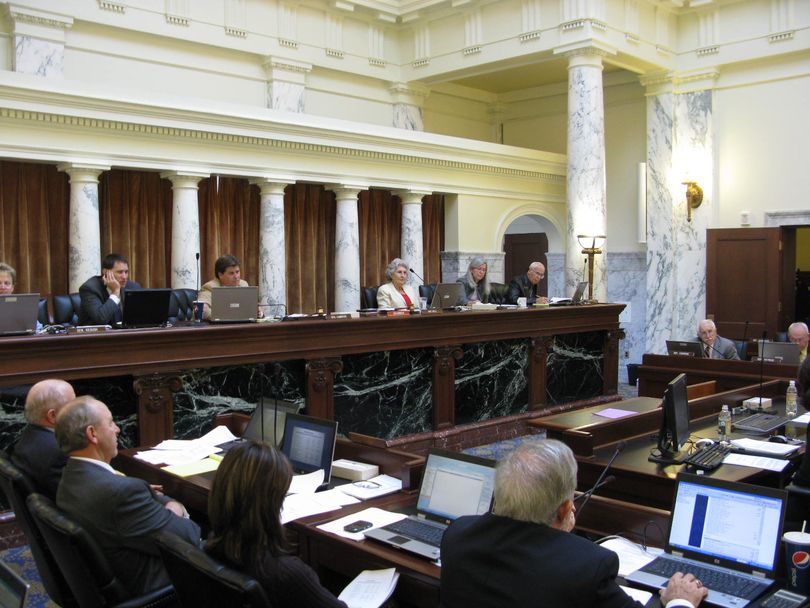 You can read my full story here at spokesman.com on today's JFAC discussions, in which state lawmakers on the Joint Finance-Appropriations Committee got a grim glimpse of the decision-making that awaits them when they convene in January, including a possible budget shortfall for next year in the hundreds of millions of dollars.
"We can't spend money we don't have," said Sen. Joyce Broadsword, R-Sagle, who said the state may have to eliminate some programs that are "not as effective as others." "We have to see where we may be able to do less," said Sen. Shawn Keough, R-Sandpoint, JFAC co-chair. Rep. Shirley Ringo, D-Moscow, disagreed. "We're in a culture of timidity with respect to taking the responsibility to match revenue to meet our needs," she said. "I think in part the role of this committee should be to identify those things that we think we responsibly have to provide, and supporting that we have to find the means to do that."
Groaned Sen. Jim Hammond, R-Post Falls, "Why would anybody want to be on JFAC this year? It's going to be hard." Hammond, a former school principal, noted that the state constitution requires the Legislature to fund education. He said, "I guess I'm still hoping that we'll find something out there that'll help us avoid cutting deeper.
On Tuesday, the joint committee will hear presentations on likely shortfalls in funding for Medicaid, state prisons, colleges and universities.
---
---