Mon., Nov. 15, 2010
Initial school budget request wouldn't restore any of $128M in cuts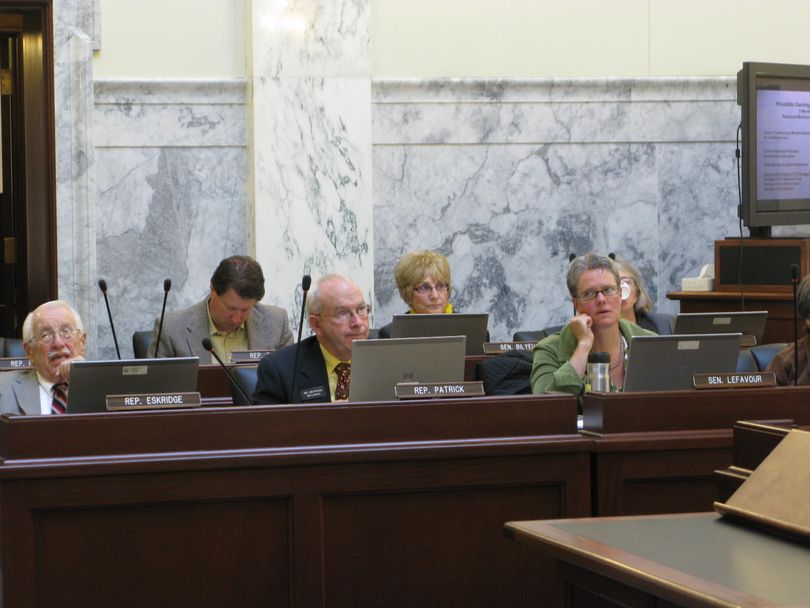 A public school budget request for next year that would make this year's historic $128 million funding cut for schools permanent – none of it would be restored - was reviewed by the Legislature's joint budget committee this afternoon. The request is preliminary, having been prepared in September, and state Superintendent of Schools Tom Luna said it's likely to change before January. But it gave lawmakers a sign of what's to come.
The request calls for discretionary funding to school districts to remain where it is this year, while adding in funding for an anticipated 5,000 additional students, or 250 classroom units; and replacing one-time funds that were plugged into this year's school budget with state general funds. That combination plugs $60 million more into the general fund budget total, without increasing per-pupil spending. There also are a couple of new items, including $47 each to pay the fee for college entrance exams for every high school junior in the state, and an undetermined amount of funding for a new third year of math and science that will be required for high school graduation for the class of 2013.
Overall, the budget request totals $1.29 billion in state general funds and $1.62 billion total, which would be 6.2 percent more in general funds than schools got this year, and 2.6 percent more in total funds. (That compares to this year's figures of $1.21 billion in general funds and $1.58 billion total.) Luna said the request will change when there's more information about the economy, state revenues and more. Mostly, he said, it was intended as an "instructional piece" to show that even if Idaho just wants to keep school funding where it is now, the total will have to rise to cover growth and lost one-time funds. "We have a $60 million hole that we have to fill before we see any increase in per-pupil spending," Luna said.
Sen. Dean Cameron, R-Rupert, JFAC co-chair, said, "I know this will be a tough budget for this coming year." Wayne Hammon, Gov. Butch Otter's budget chief, called the request "reasonable," and said it's no "pie in the sky." However, he also noted that it replaces all the one-time money, such as federal stimulus money, that propped up this year's school budget with state general funds. Noting the grim overall budget outlook lawmakers heard earlier today, Hammon said, "I think that's a very ambitious goal in light of what we saw this morning."
---
---