Fri., Nov. 19, 2010
Billings plant manager: Concerned about jobs, refinery, community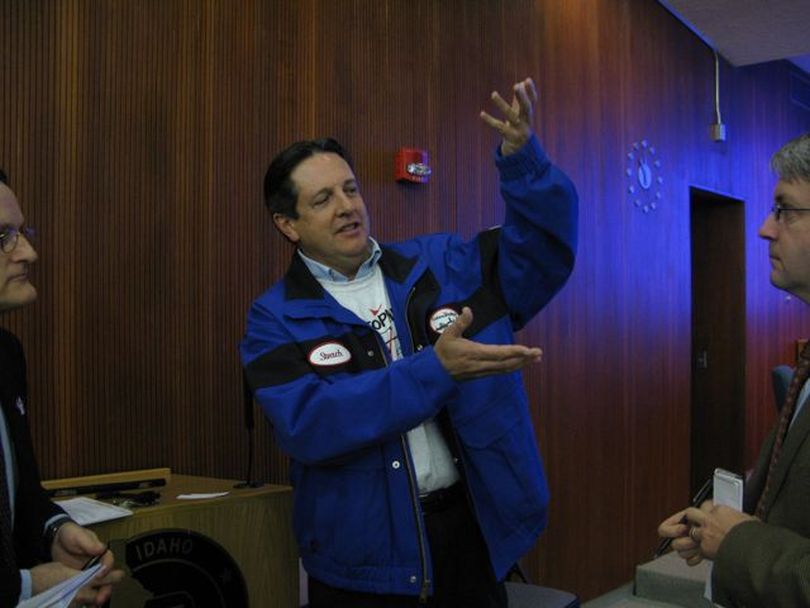 Steven Steach, plant manager at the ConocoPhillips Billings refinery, said a busload of 54 plant employees and contractors came over for today's ITD hearing on Conoco's four proposed megaloads on Highway 12. "We drove 11 hours, got in last night at 11," he said. "They're concerned about their jobs. They're concerned about our refinery and our community." The Billings refinery provides 7 percent of Idaho's gasoline and 25 percent of Montana's, Steach said; it produces 60,000 barrels a day, and has 10 percent of the refinery capacity in the Rocky Mountain region.

The two giant coke drums, which have been split in half to make four mega-truckloads, would replace 20-year-old drums at the refinery that have bulged and cracked from years of heating and cooling. Conoco is hoping to get the drums to Billings in time to be welded back together and ready to install during a planned plant shutdown this spring. The maintenance and repair work that'll go on during the shutdown will bring in 1,700 workers, Steach said.

"Our desire is to get 'em moving before the end of the year in order to meet the current shutdown schedule," Steach said. If that doesn't happen, he said, "We'll have to re-evaluate."
---
---