Tue., Nov. 30, 2010
Report: Idaho's emergency medical services 'disjointed,' leave gaps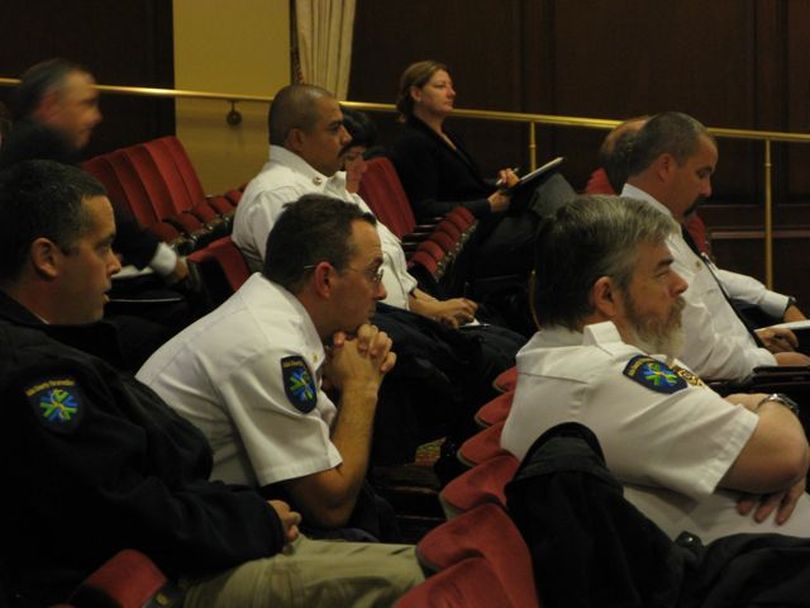 When it comes to emergency medical services like paramedics and ambulances, Idaho has a "disjointed assortment of agencies providing services from a mix of resources," according to a new legislative performance evaluation unveiled today. Those range from cities, counties and fire departments to ambulance districts, private firms and more. "For the most part, friendly working relationships may exist, but no one agency or governing body has explicit governing authority. Statute does not provide for a governing body that has the authority to limit the duplication of services, require statewide coverage, or mandate cooperation among EMS agncies," the report found. "In the absence of a well-functioning and accountable system, the quality of patient care may be at risk."

The study, prepared by the Legislature's Office of Performance Evaluations, was requested by Senate Health & Welfare Chairwoman Patti Anne Lodge, R-Huston, after years of debate on how to improve Idaho's EMS system that led to no consensus. The report found, "Idaho's statutory framework has not kept pace with  the evolution of emergency medical services. Statute limits the state's ability to improve the delivery of services, leaving Idaho vulnerable to potentially negative impacts."

The Joint Legislative Oversight Committee is hearing a presentation on the report now. It recommends that Idaho move toward a establishing a better system, noting, "Someone has to be in charge." Currently, there are about 200 licensed EMS agencies with roughly 4,500 personnel, 60 percent of whom are volunteers. They responded to 143,000 calls for service last year.

The report's recommendations call for a new framework for EMS, to be established by the Legislature and based around countywide EMS systems that leave no gaps in coverage. It also calls for creating a governing authority and a medical director to coordinate the local systems, an increased role for the Idaho Emergency Medical Services Bureau, and revisions in the funding structure for EMS, all to be developed in concert with stakeholders including the current agencies and providers.

Gov. Butch Otter, in a letter dated today, backed the move. "The Department of Health & Welfare has been fulfilling its legislative mandate of regulating these services for over 30 years, but times have changed, and so must our regulatory approach," Otter wrote. "Assuring that the quality and integrity of these services are intact without creating unnecessary burden or expense at the local level is central to our state's interests. Key to our future success will be finding a system of governance that retains local autonomy and collaboration while also assuring accountability to the public and safety for patients. I look forward to collaborating with the Legislature on finding an appropriate governance system for EMS agencies in Idaho."
---
---