Thu., Oct. 21, 2010
Allred says he'd reverse Otter's move to back out of wolf management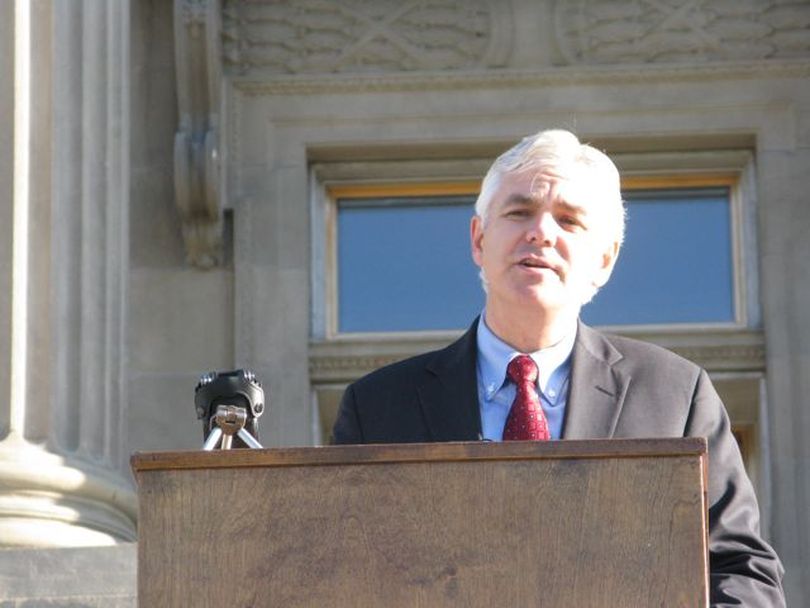 Keith Allred, Democratic candidate for governor, held a news conference on the Capitol steps today to announce that he opposes Gov. Butch Otter's decision to pull Idaho out of wolf management, and that if elected, he'd reverse it. "We should be expanding state control, not giving it away to the federal government," Allred declared. "If we want wolves de-listed, we need to stay in the game."

He contended Otter's move would harm the state's efforts to win federal approval for a big wolf-kill in the Lolo district, and to push both in Congress and in court to get wolves again removed from the endangered species list. "With state control, Idaho monitors the wolf population and their predation rates on wildlife and livestock," he said. "That's the only way to show Congress, the courts and federal agencies that we can do the job they can't. ... We're giving away our strongest argument at a critical time." He added, "We've just, in a fit of anger, thrown up our hands and said we won't play."

Allred also called for ending the state's contracts with Molina Health and with DentaQuest, two major Medicaid contracts that have run into big problems in recent months. "I will never claim to have balanced the budget by refusing, for any period of time, to reimburse the small businesses that provide services on behalf of the state," Allred said. "Idaho can't afford to see what Otter's next mistake will be."
---
---