Mon., Oct. 25, 2010
Profile: The race for governor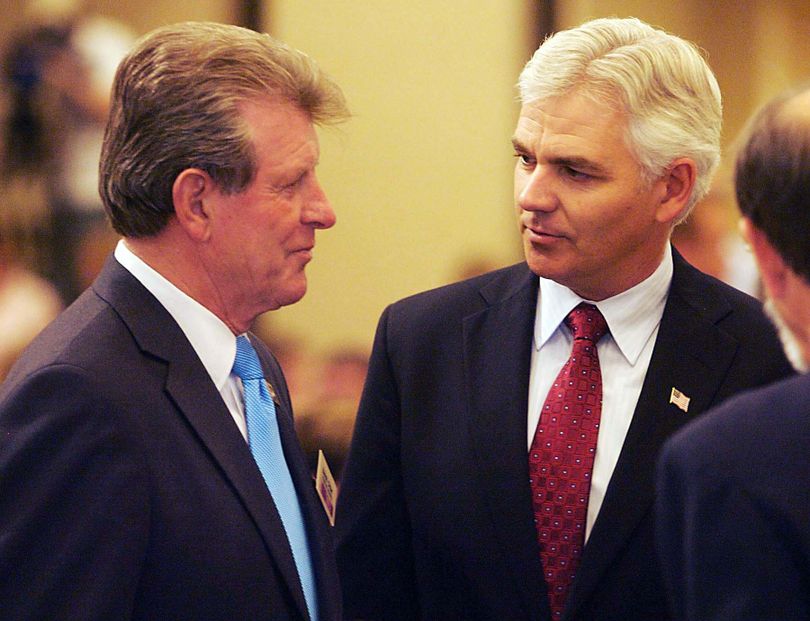 Butch Otter's long-awaited turn as Idaho's governor – he first ran for the post in 1978 and served as lieutenant governor for 14 years – hasn't turned out quite the way he planned. He promised improvements to education, a business-friendly climate, and a restructured, more-efficient state government that would be "the people's servant" and allow Idahoans to "achieve greatness." He's had some notable successses. But in the last four years, he oversaw the state's first cut to school funding as Idaho plunged into recession, and amid controversy and budget cuts, abandoned big changes as quickly as they were proposed. The centerpiece initiative of Otter's term, his plan to raise hundreds of millions in new revenue to invest in Idaho's deteriorating transportation infrastructure, was defeated even though his party controlled three-quarters of the seats in the state Legislature.

Today, the state is embroiled in lawsuits over a multimillion-dollar school broadband contract award and the firing of its transportation director. Its biggest agency, Health and Welfare, left health care providers unpaid for months in a contracting snafu and recently backed away from a plan to boot hundreds of dentists off the state's Medicaid program on 30 days' notice. "In our state we are experiencing a government that is falling apart," says Jana Kemp, a former GOP state representative who's challenging Otter as an independent.

As Otter, 68, seeks re-election to a second and likely final term, he's facing an unusual Democratic opponent – a professional mediator, citizen activist and former Harvard University professor who had won praise from all sides, including from Otter, as a nonpartisan advocate for the "common interest" of all Idahoans. Keith Allred agreed to run as the Democratic Party's candidate, but only after the party pledged to back his agenda, rather than the other way around. The contrast between Otter and Allred – both on an array of issues and on the basic questions of how best to govern the state – has dominated the race. Here's a link to my full story on the governor's race from Sunday's Spokesman-Review, and you can click here to see how Otter and Allred differ on some key issues in the race.
---
---