Fri., April 8, 2011
Otter signs third school-reform bill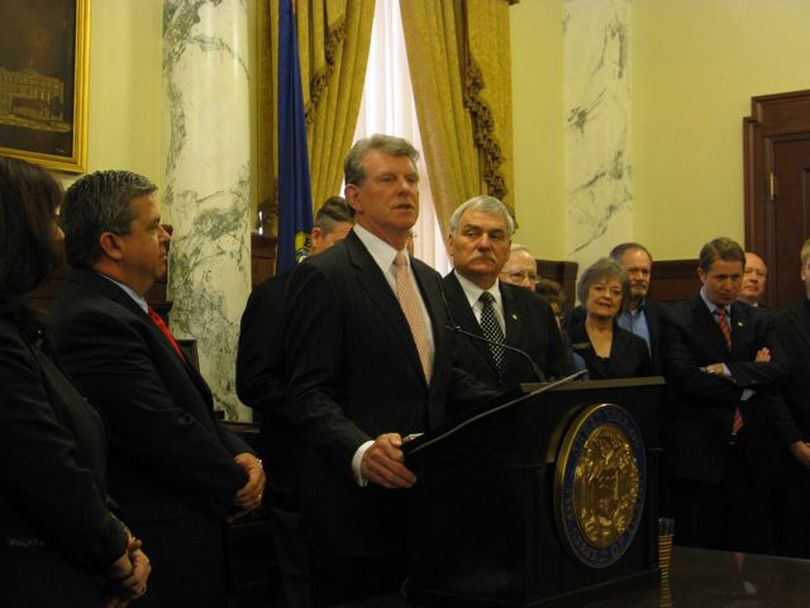 Gov. Butch Otter has signed SB 1184 into law, the third major school-reform bill, saying, "The system we had wasn't working, wasn't producing the kind of students that we needed." The bill shifts funds from teacher salaries to technology boosts and a merit-pay program, and brings a new focus on online learning. "With the signing of this bill, the work will just begin," Otter said. "There are those that want us to fail - we are not going to fail. We're going to push this education package, this reform, until it meets the needs of our future workforce, until it meets the needs of students today."

State schools Supt. Tom Luna, who joined Otter at the signing along with a big group of legislative sponsors and supporters, said, "This is a great monumental day for students in Idaho, for the children in Idaho." He said the bills will do "things that we know we should have done long ago." The other two pieces of the plan, already quietly signed into law, remove most collective bargaining rights from teachers and set up a merit-pay bonus system.

Senate Education Chairman John Goedde, R-Coeur d'Alene, said when he first heard from Otter in November that "we need to talk about education reform ... I had no idea of the depth of reform that we were talking about. ... It's landmark legislation." House Education Vice Chair Mack Shirley, R-Rexburg, filling in for House Education Chairman Bob Nonini, said, "I think every teacher will be a better teacher with the proper utilization of technology in the classroom."
---
---